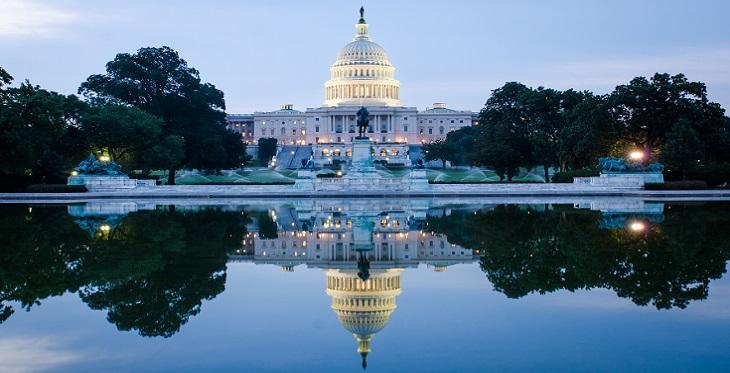 For decades, the Centers for Medicare and Medicaid Services (CMS), only permitted telehealth in particular geographic settings with numerous restrictions surrounding originating sites, providers, services, modality, and access options. However, the COVID-19 pandemic led to a Public Health Emergency (PHE) that relaxed these restrictions and opened the doors to the use of telehealth in the home, among other measures, which have contributed to Medicare beneficiaries utilizing telehealth in droves with an increase from 840,000 in 2019 to 52.7 million in 2020.
This momentous shift is often associated with a common refrain, "Telehealth has become an integral part of our healthcare system during this pandemic," which was noted by U.S. Representative Buddy Carter in the near-unanimous (416-12) vote on July 27, 2022 to extend telehealth flexibilities through to 2024 under H.R. 4040, Advancing Telehealth Beyond COVID–19 Act of 2021. This two-year extension, which is fully paid for via the Medicare Improvement Fund, provides stability around key issues, including:
•    Removes geographic requirements and expand originating sites to include patients' homes
•    Continue coverage for audio-only telehealth services
•    Extends Federal Qualified Health Centers (FQHCs) and Rural Health Centers (RHCs) to furnish telehealth services under Medicare
•    Delays the 6-month in-person requirement for telehealth mental health services
•    Allows telehealth to recertify eligibility for hospice care  
•    Expands list of practitioners
This wave of bipartisan support in the U.S. House is remarkable and much of the commentary
from the U.S. representatives surrounding the vote went even further than these aforementioned extensions. For example, U.S. Representative Doris Matsui addressed the in-person visit requirement as, "We cannot allow an arbitrary and clinically unsupported in-person requirement to act as a barrier... We want to ensure that beneficiaries can continue to get the right care in the right place at the right time."
Similarly, Congressman David Schweikert also called for the bill to do more with, "I can't get my head around why we are not going further… If you want capital investments in the technology, you have to give us at least 4 [years]. It should be permanent."
 
Notable in the discussion around H.R. 4040's passage in the U.S. House is how the attention wasn't just on telehealth, but in person care as well. Namely, the risks associated with in person care, including costs and wait times that could lead to lower quality of care for patients is part of the overall considerations. Many in congresses noted what the bill does not include and should, such as integrity issues around waste, fraud, and abuse as well as concerns around privacy and protecting patients' health information.  
There is tremendous bipartisan, nationwide interest in enacting this current proposed extension under H.R. 4040 which presently sits with the Senate in the Committee on Finance. But reluctance around fiscal concerns is still high with making telehealth flexibilities permanent as the Congressional Budget Office estimates another $25 billion may be needed. Calls for more study, data, oversight, and investigation will all be of critical importance now and going forward.