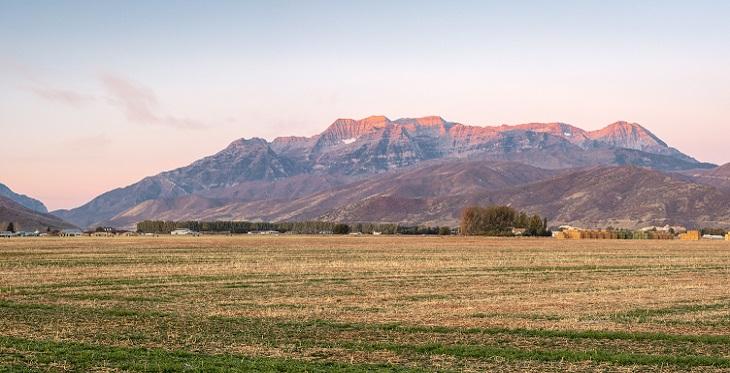 Utah has a population of over 3 million people spread across 82,144 square miles. Rural communities make up a little more than 10% of Utah's population. The details of Utah's population raise a challenging question for healthcare: How to provide quality and timely care to the 10% of the population living in rural communities?
At Intermountain Healthcare, telehealth is a crucial part of our solution.
The Intermountain telehealth journey began when clinical leadership recognized that Park City Hospital was transferring many critically ill patients to Salt Lake City. The distance is not far, but potentially unnecessary transfers were taking place on mountain roads, during bad weather conditions typical of high-elevation, mountainous regions. 
In response to the challenge, Intermountain developed its 24 x 7 TeleHealth Critical Care program in 2014. The program's focus is to improve patient outcomes while keeping them in their community. TeleHealth Critical Care allows local teams to engage in treating higher acuity patients and only transferring when necessary. And, it improves care. In a study of seven of its community hospitals, Intermountain Healthcare's TeleHealth Critical Care program documented a 36.5 percent decrease in observed-to-expected mortality.
Intermountain's vision reflects our role to improve the health of those who live in our rural communities: Be a model health system by providing extraordinary care and superior service at an affordable cost.
The value of a well-structured telehealth program was validated during the coronavirus pandemic. Healthcare professionals increased the use of telehealth, some of them using it for the first time, to safely provide care.  Patients realized that they could receive safe, effective care without travel for routine services.  Hospitals found immense value in having telehealth services provide care as their staff faced burn-out, shortages, complex care situations and cost constraints. Intermountain, like many other healthcare systems, stretched and became creative to safely extend our capacities and deliver on our mission of helping people live the healthiest lives possible.  
In the Intermountain West, many communities face similar challenges - large geographic areas with rural communities spread across the vast, beautiful landscape. How to provide quality care to the rural and underserved populations is a common problem. At Intermountain Healthcare, telehealth is part of that solution. The expansion of telehealth offerings in the remote, beautiful areas of our country is keeping patients close to home, saving patients and healthcare facilities money and most importantly saving lives.
As a result, Intermountain has expanded its clinical engagement outside of Utah. Intermountain TeleHealth Services now partners with almost 30 rural hospitals across the Intermountain West and offers a variety of programs including Stroke, Behavioral Health, Infectious Diseases, Oncology and many others.  The telehealth program has recorded almost 2.5 million patient interactions, kept countless patients in their communities, helped to retain much needed revenue locally and improved local care team confidence in helping higher acuity patients. 
Intermountain's Telehealth Oncology program is one example of how we bring safe, effective cancer care to rural communities. The program offers access to cancer specialists, counseling, and complex compounding infusion medications to reduce the patient's burden during a very difficult time.  Our specialists work in collaboration with local caregivers to ensure a seamless experience in their community. The service has saved thousands of hours of travel, costs and lost wages.  Diane Ousley shares her story on how she was able to be treated in her hometown in this video.
When people need care, we provide exceptional clinical quality delivered with sensitivity and compassion. We work in collaboration with community-focused facilities to establish partnerships that support rural communities in providing care to their patients. This is accomplished by developing relationships that include TeleHealth, local outreach clinics, or affiliations for multiple services that can benefit rural hospitals, larger systems, or groups that support hospitals.
For information about clinical partnership with Intermountain Healthcare please contact OutreachServices@imail.org.
Intermountain Healthcare is an integrated, non-profit health system headquartered in Salt Lake City, Utah, with 225 clinics, a medical group, 24 hospitals, homecare, telehealth, health insurance plans, and other services. It is one of the nation's top five health systems for innovation and for providing high-quality care at sustainable costs. Visit IntermountainHealthcare.org/telehealth for more information.