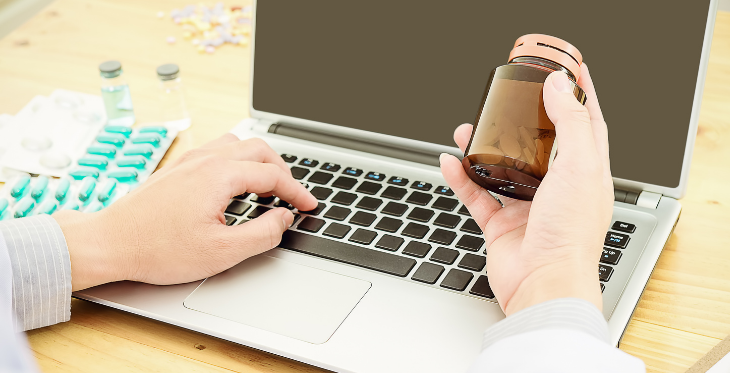 States across the country are proposing or enacting legislation that supports making the increased access to telehealth that occurred during the pandemic permanent. However, many states seem to struggle with how to appropriately regulate remote prescribing requirements as there is wide variation in approaches and priorities emerging in these proposed and new laws.
The most common approach is to carve separate requirements for controlled substances, and then clarify if and under what circumstances they can be prescribed via telehealth. Notably, concerns about addiction and access to mental healthcare are becoming increasing prevalent in telehealth legislation. Some states are attempting to address the latter by specifically expanding telehealth to meet these needs, including allowances for remote prescriptions.
The Worsening Drug Epidemic
As the COVID-19 pandemic took center stage, substance use also increased. Preliminary estimates indicate that in the first eight months of 2020, drug overdose deaths increased by 48.1% in Arizona and 46.8% in Colorado, compared to same period in 2019. In the U.S. as a whole, drug overdoses increased by 27% between September 2019 and August 2020, compared to the previous twelve months (all data are based on Commonwealth Fund examination of provisional data from CDC's National Vital Statistics System).
As more Americans become personally impacted by the opioid epidemic, opinions about drug policy seem to be shifting. In lieu of strict regulatory measures, harm reduction is becoming more mainstream, and approaches seem to increasingly favor policies that improve access to care for substance use disorders. For example, the American Medical Association put out an issue brief supporting policies that employ evidence-based harm reduction policies and "remove existing barriers for patients with pain to obtain necessary medications…[including] arbitrary dose, quantity and refill restrictions on controlled substances."
Controlled Substance Prescription
Arizona has addressed this issue most directly and comprehensively by enacting HB 2454. This law allows providers to prescribe Schedule II drugs, which are defined as drugs with high potential for abuse, such as Vicodin, methadone, and OxyContin, via audio-visual examination and delegates review for more detailed requirements to a newly created Telehealth Advisory Committee. The committee will "review national and other standards for telehealth best practices and relevant peer-reviewed literature" and establish best practices for providers to follow. This committee must include several experts in behavioral health and substance use, indicating that optimal ways to regulate prescribing controlled substances are a high priority.
In other Southwestern states, the majority of recent bills on the topic focus on cannabis. For example, New Mexico's medical marijuana law (HB 2) allows providers to determine medical marijuana qualification via telehealth. Likewise, Utah recently passed a bill (SB 170) allowing for medical marijuana renewal via telehealth examination, although it still requires in-person exams for initial recommendations.
Research and Access to Care
Healthcare access issues are also of primary concern, and telehealth is seen as a potential solution, particularly in rural areas. For example, New Mexico prioritizes gathering evidence about cannabis by requiring an annual report evaluating the needs of patients who live in rural areas, subsidized housing and Indian nations, tribes or pueblos. While it does not refer to telehealth specifically, it is a clear consideration for non-urban populations. Likewise, Utah attempted (HB 36) to extend the term of a grant for research about how telehealth can improve access to mental health care, particularly for underserved populations.
The range of proposed and enacted laws reflects a lack of evidence as well as differing ideologies among legislators. It is unusual for such substantial changes to the legal framework to occur so quickly – without more incremental steps and without a significant body of experience and precedent to glean from other jurisdictions. Arizona's HB 2454 provides an innovative approach to remote prescribing by providing both access and data, which will be key to watch as states continue to pass telehealth legislation.