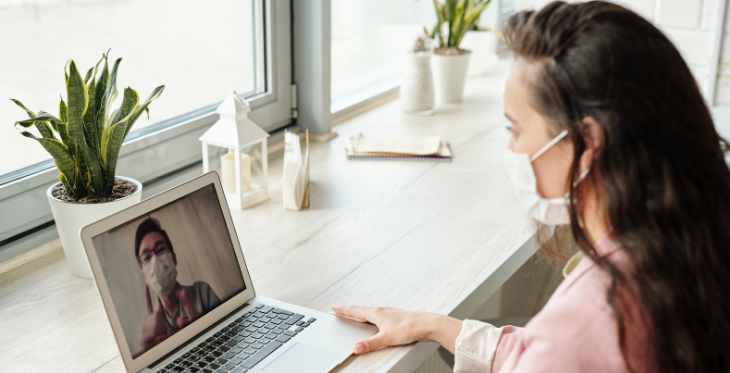 As the COVID-19 pandemic becomes increasingly under control and more states are ending their public health emergency declarations, legislatures across the southwest have sprung into action to enact bills that permanently expand telehealth services.
At the forefront of this new legislation is Arizona's HB 2454 that Governor Doug Ducey signed into law on March 5, 2021 to provide comprehensive amendments to the state's laws governing telehealth.  In Arizona and other southwest states' new telehealth laws, entities are generally prohibited from denying coverage for telehealth services and are required to cover remotely provided services at the same rate as equivalent in-person services. 
Exceptions to these requirements may be developed by an advisory committee of government officials, practitioners, and other stakeholders, who will determine, among other things, circumstances in which telehealth services are inappropriate.  Even in the absence of a rule prohibiting telehealth services, healthcare providers must use good faith in determining whether telehealth services are appropriate, and if so, which communication modalities are appropriate.
Communication Modalities
Prior to the public health emergency response to the pandemic, audio-only services were generally permissible only if the healthcare provider had an existing relationship with the patient and audio-visual communication was not reasonably available. Voicemail was specifically excluded. Going forward, telehealth services in Arizona may be provided, when appropriate, through interactive audio/video, asynchronous store-and-forward technology (i.e., digitally stored medical imaging, multimedia files, other information that can be reviewed remotely), and remote patient monitoring technology. 
Legislation in other states throughout the southwest also includes measures that govern the types of communications by which telehealth services can be provided. In many cases, telehealth can be provided by means other than real-time, audio-visual communication.  Nevada SB 5, for example, amends an existing definition of telehealth to include audio-only interactions.  Utah's SB 161, which was enacted, allows providers to use HIPAA-compliant asynchronous audiovisual technology for certain treatments.  Amendments to New Mexico's Cannabis Regulation Act (HB 2, also enacted) provide a patient to be diagnosed as a qualified patient via telemedicine, which includes store-and-forward and remote patient monitoring technologies as options.
Collection and Reporting of Telehealth Data to Form Policy Decisions
Legislators in Nevada, like those in Arizona, seek to collect and use data on telehealth services to aid in forming policy. Nevada SB 5 requires the state's Department of Health and Human Services to establish (if funding permits) a data dashboard allowing analysis of access to telehealth by different groups and populations. The bill goes further to include behavioral health boards, the Patient Protection Commission, and the Legislative Committee on Health Care to use the dashboard in formulating policy.
Another Nevada bill (ACR 5) establishes a legislative committee to address the shortage of behavioral health professionals in the state. This committee will study the provision of behavioral health services through telehealth and consider ways to expand the use of telehealth to provide such services.
Expansion of Services
Various bills explicitly expand telehealth services in particular fields such as dentistry (Colorado SB 21-139, New Mexico SB 200), audiology and speech pathology (Colorado SB 21-021, New Mexico HB 210), occupational therapy (Colorado HB 21-1279), and dietetics and nutrition (New Mexico HB 147). 
Other measures are aimed at expanding broadband access:(Nevada AB 388; Colorado HB 21-1109), including efforts specifically directed at underserved communities (Arizona HB 2885, Nevada AB 388), seniors (Colorado SB 21-210, New Mexico SM 6), and children (New Mexico SM 15). 
In-Person Medical Examination Requirements
In-person requirements have long been a contentious topic in the provision of initial telehealth services in certain contexts.  For example, Arizona's HB 2454  prohibits providers from prescribing Schedule II drugs after an audio-only communication with the patient, but generally allows other drugs to be prescribed after audio-only telehealth communications.  In another context, Nevada's SB 266 provides for in-person medical examinations for workers' compensation claims, but only if initial examinations were performed through telehealth services and only if a party requests an in-person examination.  Interestingly, some bills seek to relax restrictions.  For example, New Mexico's HB 12 seeks to eliminate a previous requirement that a practitioner could only certify a patient for medical cannabis use if the practitioner had previously examined the patient in-person.
Overall, the surge of bills moves us towards institutionalizing telehealth. Importantly, the latest round of legislation also exposes how much more there is to learn about optimizing telehealth and identifying best practices as uptake continues to increase across the southwest.