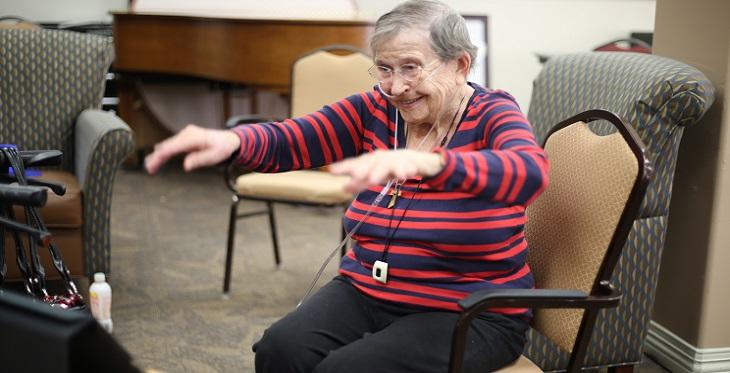 Over the past year, many individuals have been staying home to help support public safety measures and reduce the impact of COVID-19 on our communities. This was challenging, but current technological advances have allowed most of us to continue to stay healthy.
Part of this technology is telemedicine, which is also referred to as telehealth, telecare, telewellness, and more.
What is telehealth?
Put simply, telehealth uses a variety of telecommunication and other technologies to remotely deliver care and education to patients and caregivers. Telehealth includes a wide variety of technologies and services health care professionals utilize to improve the entire health care delivery system, including clinical and non-clinical services, such as provider training, administrative meetings, and continuing medical education.
Telewellness is a type of telehealth that encompasses other facets of health. Telewellness helps us support our overall wellness (physical, mental, social) at a distance, and safely at home.
Why is telewellness so important?
Though people often focus on medicine and care when it comes to telehealth, telewellness is a huge part of our health because it supports all realms of our health.
In particular, telewellness helps support our complete wellbeing, including our happiness and life satisfaction. With the recent public health requirements, many of us remained at home--or alone--for most of the last year.
Although staying at home might have helped our physical health, it has an impact on our mental and social health as well but not always positive. Many individuals--particularly those in older demographics--suffered from loneliness and social isolation. This is where telewellness came in to support those parts of our health during this time.
How to Use Telewellness to Support Your Health
We used telewellness in a variety of ways in the past year, and will continue to do so into the future. This is the benefit of telewellness: anywhere you have an internet or phone connection, you can continue supporting your health!
1.  Keeping in Touch
Keeping in touch with friends and family is a great way to keep socializing. Live streaming technology allows us to hop on a FaceTime or live streaming platform to speak in real time with our loved ones. It's a simple, but enjoyable practice that we can do no matter where we are!
2.  Online Fitness
Online fitness classes are a fun way to stay physically fit, and can even include some socialization as well. You can take classes virtually in groups, or follow along with classes recorded and uploaded online. Though the second option is great, spending time getting a sweat in with others provides support for all three aspects of your health (physical, mental, and social).
3.  Live Streamed Classes
Live streamed classes can cover anything under the sun, from art, to writing, to cooking, to games. They are an easy way to enjoy your favorite activities while staying social at home. Plus, you may even pick up a new skill or two and meet some new friends!
Telewellness is Here to Stay
Staying social and active is one of the most important things we can do to support our health, especially as we age. As technology continues to advance, the advantages of telewellness will only continue and improve.