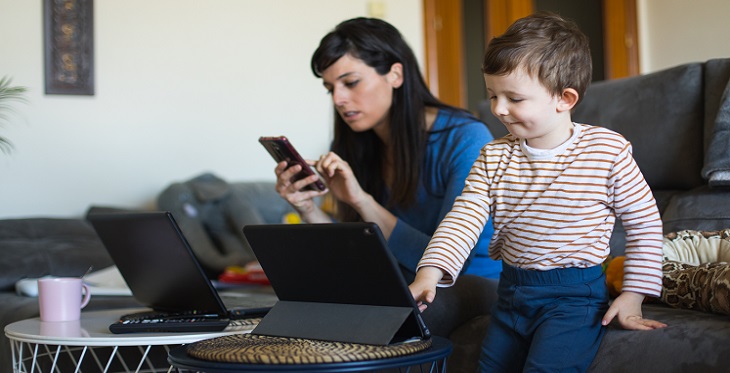 Telecommuting, sometimes referred to as telework or working from home (WFH), got off to a slow start in the U.S. in the 1970s.  With a viral pandemic forcing workers to consider the risk of infection from proximity to co-workers, nearly half of US workers have locked their office doors and headed for home.   That's more than twice as many as those telecommuting, at least occasionally, from 2017 through 2018, according to the Brookings Institution, a non-profit public -policy organization based in Washington, D.C.
Telecommuting has skyrocketed, as many workers across the country have been compelled to stay home, the report states and, thanks to recent experimental studies, we now have good evidence that job applicants place high value on the option to work from home. In addition, the average job applicant was willing to take an 8 percent hourly wage cut, in order to work from home.
It so happens that I have had asthma, since I was a preschooler and for several years I have asked for, and received, supervisors' permission to stay home during flu and allergy seasons.  Given that my primary responsibilities have been focused on writing, transitioning to telework was a fairly straightforward solution.  I'm all for telecommuting, especially now in the midst of Covid-19.
A co-worker with the Arizona Telemedicine Program has a different opinion.  Having tasks that lend themselves to telecommuting is not the only consideration. Her home is her comfort zone, she said, and she would prefer being able to relax and separate her work life from her personal life with friends and family. WFH interferes with that separation.
Another co-worker expressed a different perspective: Having worked from home for two days a week prior to the declaration of a public health emergency, I was pleased to transition to telecommuting full-time. I have always felt more productive working from home.  There is a definite advantage in having the added benefit of being protected from infection, and the concern of infecting others."
Whatever your preference, there are definite transitions to be made in telecommuting.  If your job requires collaborating with co-workers, or you have a job that is not traditionally accomplished in an office setting—teaching, for example—you may have to get creative with telephones, videoconferencing and document sharing to accomplish tasks that used to be done in person.  Thankfully, most of us have already managed to adjust to using email and smart phones, so exploring additional technology to get our work done is not as difficult a transition as it might have been.
Although the telecommuting trend may have expanded out of necessity, it has become a more viable option for many workers who may continue to WFH by choice even after the necessity has subsided.