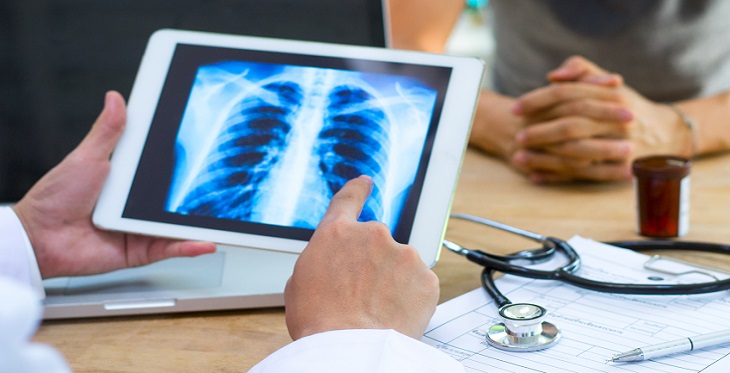 There is no doubt that COVID-19 has disrupted our healthcare systems and the general population worldwide in a host of ways no one could have imagined just 6 months ago. On a regular basis, we hear on the news stories about how many cases there are, how many deaths, where to get tested, hot spots, how healthcare disparities contribute to certain populations being more vulnerable than others, and how we need to social distance, wash our hands and wear masks. It's hard not to let everything get to you and the long stay-at-home confinement period we've all experienced lost its temporary appeal long ago.
On the more positive side, there are actually huge opportunities that have arisen as a consequence of COVID. We hear lots of news stories about dedicated epidemiology, molecular biology and vaccine development researchers who are trying to find out how COVID works and whether vaccines and treatments can be discovered in the very near future to end the current epidemic and prevent further outbreaks. The amount of research funding available to researchers to solve this problem is unprecedented at the federal and local levels. Even more exciting for some of us has the been the massive increase in the use of telemedicine since March as providers and healthcare systems needed new ways to keep connected with their patients while still maintaining social distancing and other safety measures. It has certainly been a busy time for the National Consortium of Telehealth Resource Centers as all of a sudden it seems everyone needs help ramping up or expanding their telemedicine options!
The above examples are some of the more visible opportunities in healthcare that the public, academics and healthcare providers are aware of, but there are other clinical specialties where amazing research opportunities have arisen that have great potential to impact COVID diagnosis and treatment. One area that most people probably don't think about as being important during COVID is radiology. COVID is essentially a respiratory condition (although the list of symptoms and effects clearly are more widespread), and what is one if the key tools for diagnosing and assessing any respiratory condition? Radiography – the standard chest x-ray and computed tomography (CT) being the two most common modalities being used for COVID now. So how is this an opportunity and what does it have to do with telemedicine?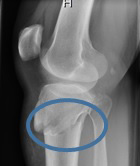 The problem with COVID and radiology is that a chest x-ray is not like an x-ray of an obviously broken bone that literally jumps out for even a novice radiology resident or non-medically trained person.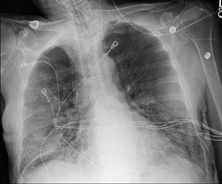 A chest x-ray is far more complicated and making things more difficult is the fact that many diseases affecting the lungs look very similar upon imaging. In particular, COVID and pneumonia (as well as other infectious diseases) have a very similar appearance on an x-ray image. Radiologists often have a hard time assessing an image as specific for COVID.
This is true even for sub-specialty cardiothoracic radiologists in academic medical centers and large urban healthcare systems, so think how much more difficult it must be for a general radiologist in a rural area where fewer cases are likely to be seen. Teleradiology is obviously one solution to this problem and since it has been around for well over 25 years and is well established (and reimbursed) most providers are at least aware of its potential or are already engaged in it to some degree. In fact, most radiology practices have utilized far more teleradiology during COVID for the own practices as workstations were quickly deployed to radiologists' homes for stat-at-home offsite reading. One recent survey indicated that before COVID, teleradiology was generally used for call and overnight shifts. During COVID there was an increase in the proportion of practices installing new home workstations (65.2%; 75 of 115 respondents) and switching normal daytime shifts to internal teleradiology (73.6%; 128 of 74). A panel of experts in radiology organized by the American College of Radiology ACR Commission on General,
Small, Emergency and/or Rural Practice further agree that remote reading and telehealth services will see a significant increase after the pandemic. The panelists also noted that rather than triaging patients in emergency rooms and hospital-based services, teleradiology could be used to provide urgent imaging services at outpatient facilities for patients appropriately triaged from urgent care centers. This could also translate into opportunities for all types of practices to develop new models of coverage post-COVID.
Going back to the general radiologist faced with these difficult cases, there arises another opportunity – artificial intelligence (AI). Rather than acquiring images on site and using teleradiology for sub-specialist interpretation, AI might afford general radiologists the tools to interpret cases on their own. There has been a surge of articles on AI for analysis of chest x-rays and CT scans to differentiate COVID from similar appearing lung diseases. Results from a variety of studies are promising with sensitivities over 90%, although specificities tend to be lower so results and implementation should proceed with some degree of caution.
To facilitate research in AI as well as other areas related to imaging and COVID, the largest professional society, the Radiological Society of North America (RSNA) has developed a consensus statement and guidance, education and multimedia, resources for residents, a compendium of COVID-related research articles, and tools and images. The RSNA International COVID-19 open Radiology Database (RICORD) was set up to provide a pathway for image and data collection from contributing institutions, data sharing agreements and access to the database for research. This presents a huge opportunity to expand the development of AI tools not only for COVID but also for numerous other image analysis and prediction tools that will in the very near future make it possible for more immediate on-site interpretation of many types of radiologic exams and triaging of the most difficult cases via teleradiology to sub-specialists for interpretation.     
In order to facilitate research in COVID imaging, the National Institute of Biomedical Imaging and Bioengineering (NIBIB) introduced the Rapid Acceleration of Diagnostic Technologies (RADx Tech) program and issued a number of funding opportunities. Another NIBIB initiative is the Rapid Acceleration of Diagnostics (RADx) fast-track program for COVID-19 test development along with the Point-of-Care Technologies Research Network (POCTRN) to develop tools to facilitate the new delivery models in which primary care physicians and nurses are assuming more significant roles and in which patients are becoming more involved in decision-making and self-care. It is highly likely that many of the solutions being developed to address these needs will almost certainly be telemedicine based.
Yes, COVID is certainly one of the foremost crises facing the world today. However, always being the optimist, I believe that opportunities abound for those willing to spark their creative juices, think outside of the box and create solutions that will change the practice of (tele)medicine now and as we transition to whatever the next phase of life brings us.