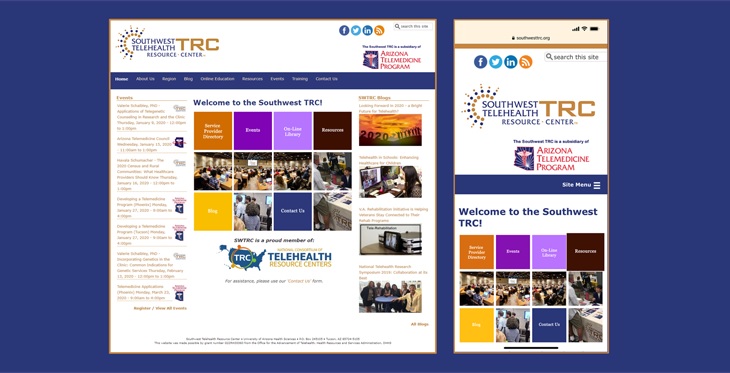 The Arizona Telemedicine Program (ATP) is excited to announce the launch of its new Southwest Telehealth Resource Center (SWTRC) website!  We've been working hard to update it over the last couple of months.  The new website offers updated content, loads quickly, has improved navigation, and features a mobile-device-friendly responsive design.  
Let's take a virtual tour of the new website and see what the SWTRC website has to offer.  
SWTRC is committed to serving as the go to resource for the advancement of the effective use of telemedicine services in the Southwest.   We look forward to establishing new partnerships, as well as strengthening existing ones, in the coming year. 
We extend a special thank you to the Office for the Advancement of Telehealth for making this new website possible and funding the Telehealth Resource Centers.