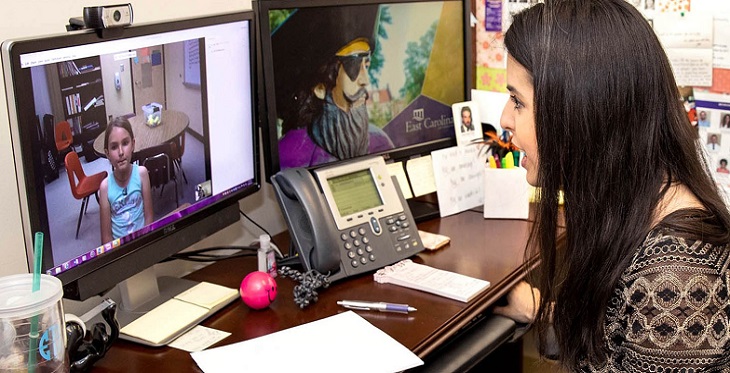 Gone are the days when telehealth services were associated with clinical settings only. In the new era of health technology, sick kids can now take virtual trips to the doctor while they are at school!
Even as recently as a decade ago, school nurses would offer Band-Aids, administer aspirin, and babysit sick children until their parents picked them up for a doctor's visit. Now, as telemedicine makes its way into various institutions and even households, more and more locations are turning into health centers. School-based telehealth is a major milestone in particular because it streamlines two spheres at once: it enables better access to healthcare, and helps dodge the considerable dent that poor health puts into a child's educational experience.
Factors Fueling the Adoption of School-Based Telehealth
Healthcare problems in schools may seem like a mundane inconvenience until you find out that children under 15 years of age in the US make over 70 million doctor visits annually! These numbers are even more alarming when translated into missed hours of education and the money spent on physical trips to the pediatrician. What makes matters worse is that these stats are only for children who do have the access and the resources to enjoy healthcare. Many children in the US, especially those in rural areas, don't have consistent healthcare provision. Economic hardship, provider shortage, and insufficient transport resources – all contribute to untreated health issues, which in turn leads to academic struggles.
While education consistently becomes more widespread than it was a couple of decades ago, schools today do not have the funding to advance independent or private healthcare, or even to put a nurse in every school. Institutes have, therefore, been seeking technology that can provide better access to patients within the student body. Telehealth has become the answer to this dilemma; a video link between a small rural school and a doctor in a hospital can cater to everyday health issues, as well as assist with behavioral counseling, speech therapy, sensory exams, and even chronic conditions.
The American Telemedicine Association released a report titled State Medicaid Best Practice School-Based Telehealth, saying, "School-based telehealth involves the use of telecommunications, including interactive video conferencing and store-and-forward transmissions, to deliver a variety of healthcare services to children located in a school."
The report further elaborated on the benefits that come with telehealth, saying, "School-based telehealth is a delivery method that can be used to improve health quality and academic outcomes, and provide access to a wide spectrum of care including primary and acute care, chronic disease management, behavioral and mental health, speech therapy, dental screenings, nutritional counseling, and prevention and health education."
Ways Telemedicine Helps Kids in School 
Thousands of schools across the United States are now becoming school-based health centers (SBHCs), offering integrated medical services from pediatricians, nurses, counselors, and other medical practitioners. Whether it's a sprained ankle from gym class or chronic asthma, children can seek emergency assistance as well as long-term management advice without having to leave the school or spend any extra money. They can also take advantage of preventive services like vaccinations, dental and eye care, and counseling, and entirely avoid serious health issues and the academic failure that comes with.
SBHCs are now enjoying several benefits with the provision and implementation of telemedicine:
Care coordination is improved through digital conferences with primary care providers
Emergency injuries and sickness receive immediate medical advice and treatment
Contagion factor is minimized because of timely treatment and sometimes prevention
Parents can be part of patient-provider conferences without having to leave workplaces
Parents' personal expenses are minimized because of avoided pediatrician appointments
Students perform better academically and are more likely to graduate due to good health
Children who don't otherwise have adequate resources benefit from quality healthcare
Treatment plans are steady even during extracurricular activities like summer camps
Serious problems like childhood depression, obesity, social isolation, etc. are catered to
State Approach to Telehealth in Educational Institutes
SBHCs are eligible to seek reimbursement from commercial insurance providers, Medicare and Medicaid. Since many providers offer telehealth to schools without insurance, however, school-based programs are often dependent on local and federal grants.
One of the key drivers in the expansion of telemedicine is Electronic Health Records (EHR) technology. The advanced functionality is shaping patient services by allowing patients to connect with providers from anywhere in the world. Together with state-of-the-art technologies that assist informed decision-making, doctors can now use EHR systems to provide faster diagnosis, reduce prescribing errors, and attain better patient outcomes – all while digitally communicating with patients.
Texas, Georgia, and New Mexico were the first to order Medicaid reimbursement. In 2015, Texas enacted a law that enabled video-based telehealth as long as the student was enrolled in the Medicaid program for the needy. In South Carolina, the telehealth program was planned and launched according to the state's poorest regions. In Georgia, Florida, and Alabama, Georgia Partnership for Telehealth maintains telehealth in over 100 schools. Los Angeles and Arizona have also recently placed telemedicine carts in schools.
While there are some limitations to this country-wide telehealth implementation – like the inability to perform physical exams and the lack of certain providers like speech therapists – there is no denying that the programs are proving to be a success. With consistent implementation paired with adequate financial subsidies, telehealth is expected to change the healthcare in educational institutes, promoting overall better health for American children.