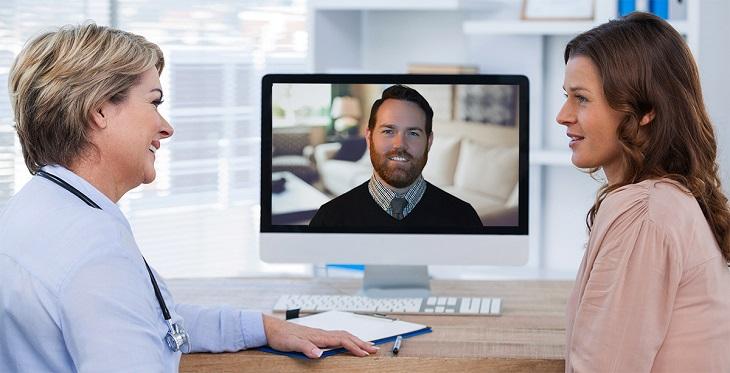 There is no other area of my life that I am more passionate about than the accessibility of mental health providers.
Some of the people I love the most live with multiple behavioral health diagnoses and have had life-long battles with addiction. I've lost loved ones due to not getting the help they need. I've also been on the other end of the phone trying to get someone the help they need and received the frustrating response that appointments are booked out weeks, sometimes even months.
I share this background because I think it's important to understand why I am so passionate about increasing access to care. My name is Lauren Lashbrook and I'm the Director of Strategic Partnerships for innovaTel Telepsychiatry.
The psychiatric provider shortage in our country is an escalating crisis. There are not enough providers in the United States to meet the growing demand for mental health services.
Recent statistics have revealed that the national average wait time to see a psychiatric provider is 7.5 weeks. That's unacceptable.
In my role at innovaTel Telepsychiatry, I spend my days speaking with organizations across the country that are experiencing this exact challenge and looking for a solution to help their patients and communities. Most groups I speak with experience even longer wait times, with some communities facing 3+ months wait to see a child and adolescent psychiatrist. As a mother, this is heartbreaking. No patient should have to wait weeks or months to see a psychiatric provider.
So, what do we do? There aren't enough providers but patients need more and more services.
Because of this challenge, I joined the innovaTel Telepsychiatry team, to be a part of the solution.
innovaTel's goal is to enter into telepsychiatry partnerships with organizations across the country so that when a patient makes the very important phone call to see a psychiatrist, instead of hearing how many weeks or months it could to see a provider, the patient hears, "Come on in today, we can see you."
innovaTel has a nationwide network of psychiatrists, psychiatric nurse practitioners and licensed clinical social workers that work remotely all over the country. The organizations that we partner with get to interview and choose the clinicians that become dedicated, virtual members of their teams.
I think one of the biggest misconceptions of telepsychiatry is that there is no continuity of care. That's not our model. Our founders ran a community mental health center for 25 years, we know how important continuity of care and provider retention is.
With our telepsychiatry partnerships, organizations get dedicated providers so patients see the same providers at each and every visit.
As we recruit clinicians from all over the country, geography is not a factor for us. A rural community mental health center in Nebraska may be limited to recruiting from their immediate area or focusing on a provider being willing to relocate to their area - not with us. We deploy our providers virtually, through simple to use technology. We actually cover the cost of getting them licensed in the states where they are working.
Technology is eliminating some of the largest obstacles in healthcare. We've still got some bumps in the road navigating regulatory and reimbursement hurdles, however, there have been some major strides and telehealth is continuing to grow at a rapid pace.
I'm excited to see the progress that is being made in telehealth, and hope that in a few years we are no longer talking about telepsychiatry as a different type of treatment. Telepsychiatry is psychiatry, and the use of technology is simply the delivery method making it more accessible.