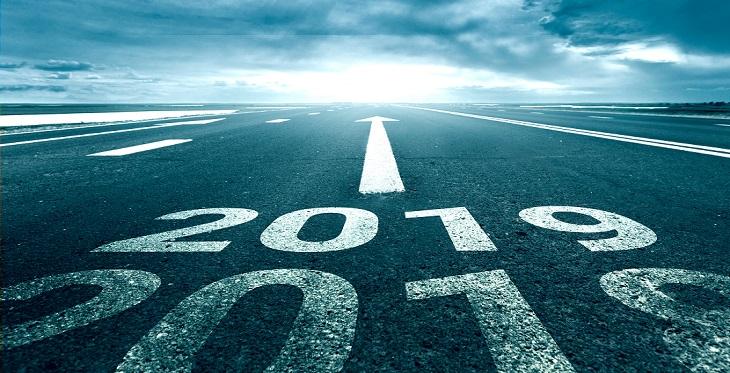 2018 had many successes in the telehealth arena – check out some of our past blogs for highlights! There is, however, still much to be accomplished, so looking forward we asked our colleagues around the country what they are looking forward to in 2019. We hope you find some inspiration, new directions and novel ideas in these thoughts to help guide your 2019 adventures in telehealth!
Elizabeth A Krupinski, Ph.D.
Co-Director, Southwest Telehealth Resource Center
The SWTRC is looking forward to watching trends in artificial intelligence (AI) and how it can not only impact Telehealth and healthcare in general, but how AI companies and investigators will effectively and efficiently integrate AI into the clinical information environment and workflow. Being embedded in an academic environment also provides us with some unique opportunities to partner on grants with others developing and expanding their Telehealth footprint, and the SWTRC looks forward to be a vital part of these grants and helping provide training and related Telehealth expertise.
Ronald S. Weinstein, MD, FCAP, FATA
Co-Director, Southwest Telehealth Resource Center
I'm looking forward to leveraging the vast potential that emerging 5G mobile cellular phone technologies promise to deliver to the health care industry.  5G delivers gigabit speeds, reduced latency, higher system capacity, and the massive device connectivity needed for optimizing personalized patient care. 5G networks will enable new classes of digital technologies aimed at improving treatment outcomes. Telehealth's "e-classrooms–of-the future" will promote greater patient participation in their personal healthcare teams while addressing, at the same time, the need for significant improvements in US population health literacy across the entire country.
Dale C. Alverson, MD, FAAP, FATA
Health Information Associates International, LLC
"Looking forward to continued collaborative development and launching several international telehealth projects, such as in Ecuador, Nepal, and possibly in Chile, Costa Rica, Nigeria, and Equatorial Guinea in Africa" Telehealth will play an important role in addressing global health issues around the world. These efforts foster mutual understanding between countries, as well as address the health needs of people in their countries."
Chris Marchand, MPH
Director, Project ECHO Nevada
Over the past 10 years, we've seen the field of telehealth transform by leaps and bounds. No longer are we strictly limited to traditional telemedicine and cost-prohibitive videoconferencing equipment. For 2019, I am most looking forward to the continued synergy between telemedicine, telementoring (ECHO), and in-person health care delivery. As organizations begin to realize that each type of service is complimentary to each other rather than a competitor, we will see efficiencies and improved outcomes across the board
Gerard Frunzi, MBA
Telehealth Service Manager, Children's Hospital Colorado
We are looking forward to implementing Epic and Vidyo integration to improve our processes. In addition we are creating telehealth footprints inside our network of care inpatient units to better facilitate Inpatient and ED consultation.
Debbie Voyles
Corporate Director of Virtual Health at Ballad Health
Ballad Health is a newly formed Health Care System in NE Tennessee and SW Virginia. They are really working to identify ways to provide patients, many of them located in rural and remote regions, better access to care. I am thankful that they are very interested in utilizing technology in the form of Virtual Health, to enable our providers to expand their services and to patients to get them the needed services without always having to travel to get access to that care.
Nathaniel Lacktman
Chair of the National Telemedicine & Digital Health Industry Team at Foley & Lardner law firm.
In 2019, I look forward to seeing more growth in asynchronous telemedicine. More and more providers are pairing clinically-valid medical protocols with dynamic patient intakes and at-home diagnostic tests or FDA-approved software. The low cost and high user experience of asynchronous e-commerce has been seen across all industries, and health care is no different. Good medicine should be more than merely treating a disease; it should also offer patients a satisfying experience at an affordable price point.
Nate Creer
Telehealth Product Manager. University of Utah Health
In Utah we are excited for the new National CMS Rule changes that will take effect in 2019. This legislation will help improve payment opportunities and increase telehealth utilization. Telehealth offerings by the University of Utah Health continue to grow. As a system we are focused on efforts in the coming year to create the first Digital Health System in the country where we plan to use Telehealth as away to create a significantly easier access point for patients seeking specialty services.
Jordana Bernard, MBA, FATA
Director, Policy and Public Affairs, InTouch Health
I'm so encouraged and excited about the changing policy landscape for telehealth. In 2019, I'm looking forward to the continued expansion of reimbursement for telehealth services which will help drive adoption of virtual care. In particular, I'm looking forward to collaborating with industry stakeholders and our lawmakers on Capitol Hill to advance new legislation to expand access and payment for telehealth visits into any emergency department across the nation.
Jay H. Sanders, MD
CEO, the Global Telemedicine Group
Now that AI is finally coming of age, we can have more certainty that the message conveyed via telemedicine is consistent with the most up-to-date and relevant scientific information.
Sabrina Smith, DrHA
Chief Operating Officer, American Telemedicine Association
Two thousand eighteen has been a monumental year for telemedicine, especially given the positive changes in legislation. As more and more providers and patients embrace our new digital world that has found its place in healthcare, I'm extremely inspired by how organizations are transforming care delivery and making a difference in the lives of patients and their communities. I'm looking forward to the integrated approaches that will come as we leverage the fusion of other healthcare innovations with virtual care.
Jan Ground, PT, MBA
Jan Ground, LLC
I look forward to the incorporation of virtual care concepts and effective implementation strategies in the training of our future physicians, both in medical schools and residencies!
Jessie DeVito
Virtual Care Operations Director, Michigan Medicine
At Michigan Medicine, our Virtual Care team is looking forward to driving continued adoption of telehealth across our health system and leveraging virtual care options to enhance the patient experience. We're excited to continue partnering with patient and family advisors on our recently created digital patient experience advisory council. We plan to continue expanding upon our existing services, specifically direct to consumer scheduled video visits and on demand care offerings, remote patient monitoring and engagement, and telespecialty consults across the state of Michigan.
Janet Major
Associate Director, Education and Facility Design, Arizona Telemedicine Program
2019 promises to be a BIG year in Telehealth! Data/technology/patient care are the pieces that are all coming together in one place within the electronic medical record. To be able to provide a telehealth consulation or even education as a videoconference within the patient's EMR is a game changer! We will see a lot more smart and efficient ways to communicate health information in the upcoming year so 2019 will be a great one!
The Southwest Telehealth Resource Center, along with the National Consortium of Telehealth Resource Centers, looks forward to providing you with technical assistance and support for your telehealth initiatives this upcoming year! Happy New Year and best wishes for health and happiness throughout 2019!