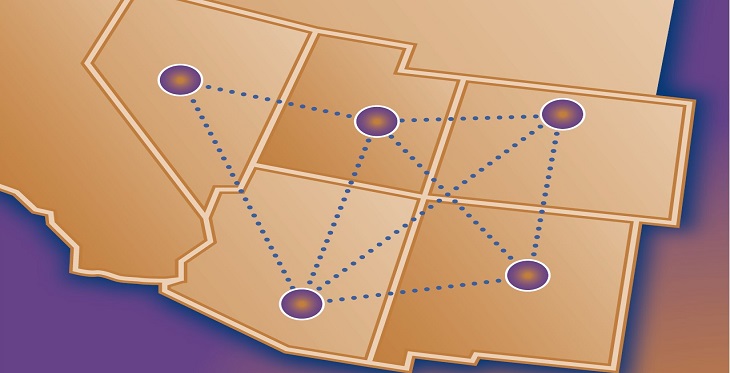 The Southwest Telehealth Resource Center has scored a hit!
Or, you might say, five hits!
 Established in 2009 by the Arizona Telemedicine Program, with funding from the federal Health Resources and Service Administration's Office for the Advancement of Telehealth, SWTRC serves telehealth programs in five southwestern states: Arizona, Colorado, Nevada, New Mexico and Utah.
In a recent analysis by the Manatt legal and consulting firm, all five states were ranked among the 20 found to be most progressive, with regard to state laws and Medicaid policies that "encourage the broad use of telehealth." (https://www.manatt.com/Insights/Newsletters/Manatton-Health/State-Policy-Levers-for-Telehealth-50-State-Surve)
Eighteen states and the District of Columbia were rated "moderate," based on state laws and Medicaid policies that were rated "mixed" or "moderately supportive" of telehealth use; while 12 states were rated "restrictive" for having laws and Medicaid policies that inhibited the use of telehealth.
So what does this mean for you, the patient? If you live in the Southwest, it is good news overall, as it means you are more likely to be eligible for receiving some of your care via telehealth if you are on Medicaid.
"It's not a sure thing, however," says Elizabeth A. Krupinski, PhD, SWTRC co-director. "For example, in Arizona there are still some limitations on eligible patient settings, and in Colorado, Utah and New Mexico, there are some limitations on eligible technologies," Dr. Krupinski says.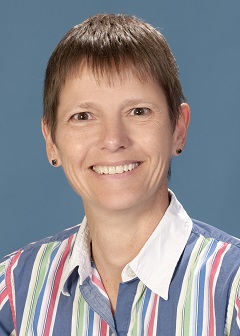 "How can we remove some of these limitations? Awareness and education," she says. "Policy makers need to be educated on the tremendous benefits of telehealth, not only in terms of improved outcomes for patients, but also on the evidence-backed economic benefits for healthcare systems and healthcare insurance programs such as Medicaid.
" It's up to us, who are using, promoting and gathering evidence on the benefits of Telehealth, to get out there and educate policy makers, insurers, healthcare administrators, providers, and yes, even patients!"
Change has taken place steadily over the past few years. and the pace is starting to increase, as legislative changes at the federal, state and local levels are becoming more frequent and less fraught with controversy and resistance, Dr. Krupinski says, "but what was to date a steady rise needs to become exponential.
"We want all states to get progressive marks in every analysis category the next time the survey is compiled."
HRSA, a branch of the U.S. Department of Health and Human Services, funds telehealth resource centers across the country. At last count, there were 12 TRCs nationwide, as well as two regional centers.
Here's how all 50 states and the District of Columbia ranked:
• Progressive: Alaska, Arizona, California, Colorado, Connecticut, Florida, Hawaii, Idaho, Maine, Minnesota, Missouri, Montana, Nebraska, Nevada, New Jersey, New Mexico, New York, Utah, Vermont and Washington
 • Moderate: Alabama, D.C., Delaware, Iowa, Illinois, Indiana, Kansas, Kentucky, Louisiana, Michigan, Mississippi, Oklahoma, Oregon, South Dakota, Tennessee, Virginia, Wisconsin, West Virginia, and Wyoming
• Restrictive: Arkansas, Georgia, Massachusetts, Maryland, North Carolina, North Dakota, New Hampshire, Ohio, Pennsylvania, Rhode Island, South Carolina and Texas