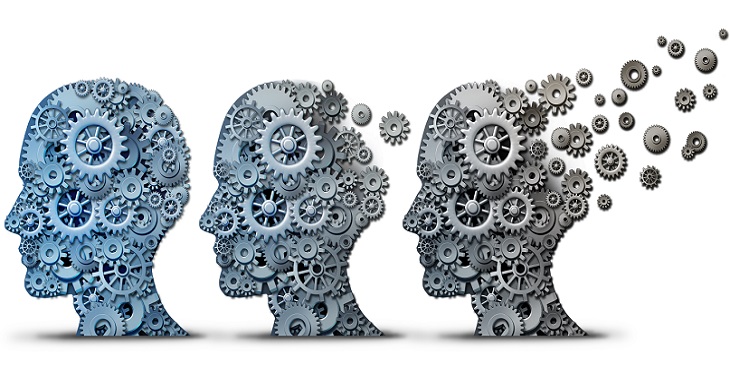 Researchers with Northwestern University have used a telehealth platform called Communication Bridge to help patients suffering from Alzheimer's disease, dementia or primary progressive aphasia by connecting them with speech-language pathologists. For many of the patients, the result is an improvement in their ability to recall lost words or concepts.
Though this progress is exciting, Emily J. Rogalski, associate professor of the Cognitive Neurology and Alzheimer's Disease Center at Northwestern University Feinberg School of Medicine, cautioned the treatment is not a cure. Instead, it allows health professionals to "delay some of the progression" of dementia and "maximize a person's remaining abilities so they can compensate" much longer than usual.
The team published their findings in the November 2016 issue of "Alzheimer's & Dementia: Translational Research & Clinical Interventions."
What Is Telemedicine?
Telemedicine, or telehealth, allows health care professionals to diagnose and treat patients remotely. It's a modern way for doctors and physicians to interact with patients who are miles away, without leaving their current station. The practice takes advantage of videoconferencing technology such as Skype.
One of the most common forms of telehealth today is the use of mobile apps, where patients hold an appointment with a doctor or other health care professional over a web session.
The Northwestern study cited above allows patients suffering from aphasia — a condition that robs patients of the ability to understand or express speech — to interact with a doctor from the safety of their home. Common causes of aphasia include Alzheimer's, dementia, strokes, brain damage and neurological disorders. These patients still get the benefit of meeting with a highly trained specialist, no matter where they are.
Obviously, such technologies also offer the added benefit of reducing travel costs and fees, and save the time it would take health care professionals to travel. In this way, they can meet with patients both faster and sooner than they otherwise would be able to. It also enables repeat sessions or prolonged visits from professionals who don't have as much time to spare.
Telehealth is also in use across the industry for many different things, such as improving treatments for autistic children and their families. Of course, there are a variety of other uses for the technology, as well. 
Does It Work?
The Northwestern University study included 34 participants spread across 21 states in the U.S. and Canada. Each patient received eight one-hour video sessions with a trained specialist over the course of two months, with two follow-up evaluations — one two months later, and the other six months later.
Many patients did see an improvement in clinical outcomes, as well as a delay in cognitive issues. Rogalski said the program suggests web-based (speech-language therapy) programs are feasible and may help many patients who feel "like they have no control over their disease."
The good news is, this may be a progressive and regular form of treatment for those suffering, with prolonged sessions allowing them to regain or recover some of their lost abilities.
Unfortunately,  the researchers noted most health care plans — Medicare included — do not cover such technologies. Therefore, patients who want to take advantage of telehealth would have to pay the full out-of-pocket costs associated with treatment. That highlights yet another area where health insurance — at least in the U.S. — falls woefully short. Many other health care plans and patients could benefit from using telehealth platforms, but they can't gain in popularity if people can't afford them.