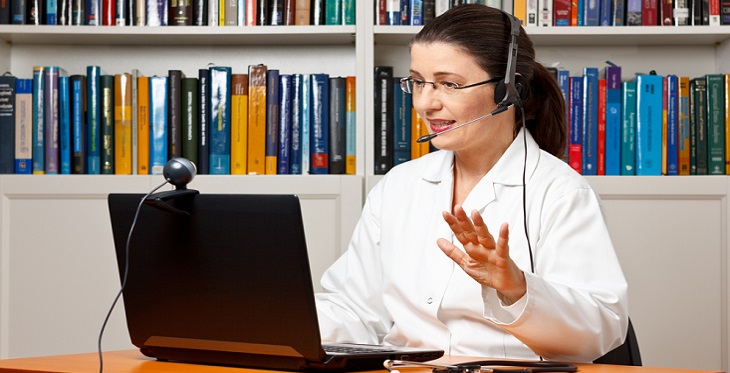 "Should I stay or should I go?" So go the lyrics from the English punk rock band, The Clash, in a song about one couple's dilemma over whether to stay together or break up.
The same question might just as well apply to another dilemma—this one pertaining to people considering treatment for substance abuse. At a time when telemedicine is revolutionizing mental health services, bringing talk therapy into the home via online videoconferencing and other mobile technologies, is it better to travel for treatment or stay put?
The question has no one-size-fits-all answer. Deciding whether to "stay" (and receive telemental health services from the privacy and convenience of home), or "go," (by traveling to a treatment center that is further away), can involve a number of considerations—all of which can vary on an individual basis. Here are some things to consider in choosing the treatment situation that's right for you:
Severity of Addiction — Substance use disorders (SUDs) can range from mild to severe, depending on the history and duration of drug and/or alcohol abuse. The presence of a co-occurring mental disorder (COD) like depression or post-traumatic stress disorder can also contribute to the severity of an addiction. Usually a face-to-face interview with a client, including their score on an Addiction Severity Index, can help us assess the degree of severity. In cases of severe addiction and/or CODs, telehealth interventions seem to have limited effectiveness, according to the research, so a more intensive, inpatient experience away from home is your best chance of a positive recovery outcome. For people with mild to moderate substance abuse issues, though, research elsewhere has suggested that telehealth services can be quite effective.
External Cues in Your Home Environment — External cues are people or things in your environment that trigger cravings for drugs or alcohol. For many people with substance abuse problems (regardless of the severity), a home environment can be rife with these external cues: the local pub where you drank with buddies, the gas station where you regularly bought a six-pack of beer on the way home from work, the neighborhood corner where you got your heroin fix, and so on. Sometimes traveling for treatment is the best way to insulate yourself from these all-too-familiar temptations, especially during early recovery when you're most prone to relapse triggers.
Your Medication-Assisted-Treatment Needs — If you have an addiction that can benefit from Medication-Assisted Treatment (MAT)—a common example is Suboxone for opiate use disorders—this, too, is worth considering. In many cases, your medication needs during detox and early treatment can be better served in an inpatient setting. On the other hand, depending on where you live, you may be able to meet your MAT needs by regular teleconferencing visits with a doctor.
Job and Family Situation — If you are in a job or family role that makes it difficult or impossible to leave for an extended period of time, however ideal that may be, telemental health treatments may be a better option. Such considerations should be weighed against other factors, such as the severity of a SUD and addiction triggers in your home environment.
Existing Peer and Family Social Supports — Social support, in the form of 12-step recovery groups and family and friends, is critical to successful recovery. If you lack this support where you live, either because your family dynamics are unhealthy or because your local (usually very rural) community does not have a 12-step or other peer support group, traveling to treatment may be your best option. Why? Because it can more easily plug you into a robust network of supportive relationships.
Expense and Insurance Coverage — The cost of treatment is another important consideration. Many employers' health insurance plans cover some or all of the costs of inpatient treatment, but provide little to no coverage for telemental health services. Sometimes the amount of telehealth coverage you can expect to receive will depend on where you live, such as state laws and regulations and whether you live in a rural area where in-person therapists are scarce.

Candice Rasa, Licensed Clinical Social Worker (LCSW), is Clinical Director of Beach House Center for Recovery.