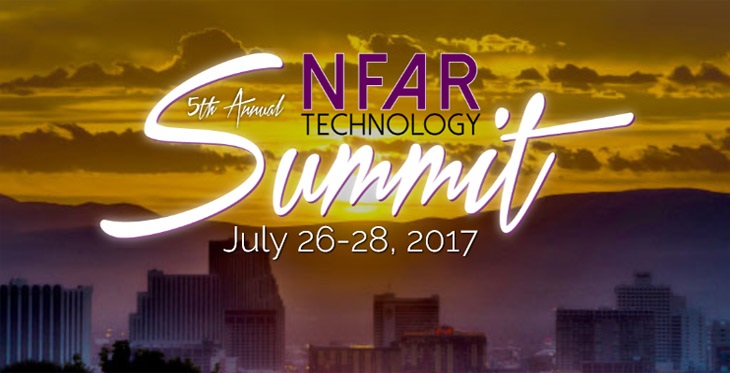 Living in a remote or rural community is a known risk factor for developing – or exacerbating – a substance use disorder. And of course, there's the problem of limited access to treatment.
Implementing technology to improve substance use disorder services is the theme of this year's technology summit, hosted by the University of Nevada's National Frontier and Rural Addiction Technology Transfer Center (NFAR-ATTC). The summit will be held July 26-28, at the Whitney Peak Hotel in Reno.
A study reported in the August 2015 edition of Telemedicine and e-Health found "comparable treatment satisfaction as well as similar ratings of therapeutic alliance," with the use of teleconferencing and other technology for treatment and continuing support. 
But patients in recovery may be a step ahead of their providers, many of whom still balk at the prospect of virtual visits, in place of face-to-face treatment sessions, says Nancy Roget, NFAR-ATTC director.
"We'll be showing our attendees some great podcasts, and different websites and apps they can use," says Roget. "The things that are out there are terrific, but not enough providers are aware of them or know how to access them, or both."
"For example, when it's 2 a.m. and you have a substance use disorder and you get a craving, there are some really good podcasts that you can listen to or watch on an MP3 player or iPod. There also are online support groups and closed social media groups."
The summit will include three breakout sessions, including one on using text messaging with clients. It will review the literature on text messaging with patients, and Scott Walters, PhD, Professor in Behavioral and Community Health, University of North Texas School of Public Health and Steve Ondersma, PhD, Associate Professor, Department of Psychiatry and Behavioral Neurosciences, School of Medicine, Wayne State University will provide training on how to create text messages.
Another breakout session, led by Dianne Clarke, PhD, Executive Director and COO & Sandnes Boulanger, BA, MSW, Clinical Director from Operation Par will offer advice on counseling via videoconferencing.
The third breakout, led by Diana Padilla, Program Manager, Training Institute of NDRI-USA and Jessica Seitz, Owner & Counselor, Hope & Wellness LLC; DIP Counselor, CommQuest will provide guidance on how to incorporate technology-assisted care in your agency.
"We're excited about this year's conference," Roget says. "If someone doesn't want to drive 50 miles one way to an AA meeting, they have options, and we want them and their providers to know about them. "When people have to wait, their condition – whether it's a substance use disorder or diabetes or heart disease – only gets worse."
To register for the 5th annual NFAR-ATTC Technology Summit: http://www.nfarattc.org/summit