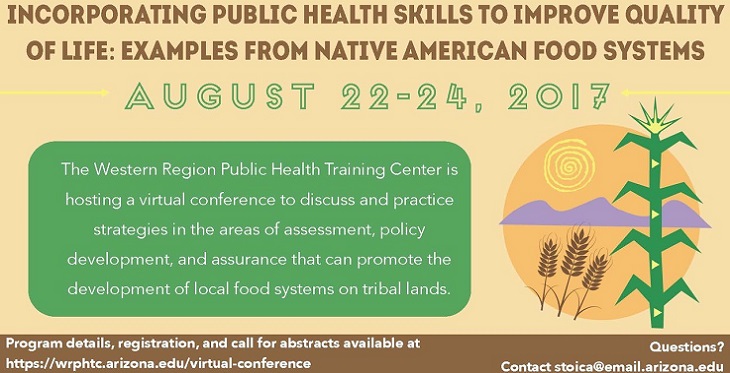 Tucson's recent designation as a UNESCO City of Gastronomy is a tribute to our long history of harvesting  plants native to the Sonoran desert and heritage plants brought over by the Spanish, as well as the innovation and local mindedness of our community, and the multitude of food system initiatives constantly striving to improve the food security of our diverse populations.
A food system consists of the entire process from which food moves from farm to fork, including production, processing, packing, distribution, consumption, and food waste management. A healthy, sustainable food system is directly connected to public health goals like reducing hunger and obesity, protection and conservation of natural resources, and facilitating economic growth.
Arizona is home to one of the first food banks and one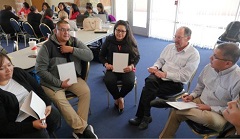 of the largest seed banks in the world. We take food seriously. And we should, because despite the number of food systems initiatives taking place in Arizona, food security is lacking in much of our state. Large portions of the Southwest are considered food deserts, and many of these areas are on our American Indian reservations. At the Western Region Public Health Training Center (WRPHTC), we are constantly examining the intersection of food and health in our efforts to provide trainings to strengthen the public health workforce.  A program within the Arizona Center for Rural Health, funded by the U.S. Department of Health and Human Services to develop, provide, and monitor need-based trainings for public health professionals, our training center specializes in material related to nutrition, physical activity, and obesity. With the innovative technology that is now available to us, we have the means to share and learn from each other to tackle these issues.
This is why we are hosting our "virtual conference" to discuss and develop the skills needed to tackle disparities in food access and diet-related disease.
"This conference addresses how to improve community health by making fresh and nutritious food available where it is currently limited, as highlighted by the vast geographic food deserts that exist not only on tribal lands, but in town and urban areas that are underserved and inappropriately served by private and public institutions," said Douglas Taren, PhD, director of the WRPHTC and a professor of public health at the University of Arizona Mel and Enid Zuckerman College of Public Health.
"Public health is what happens at the community level, and this will be a theme that runs throughout this conference."