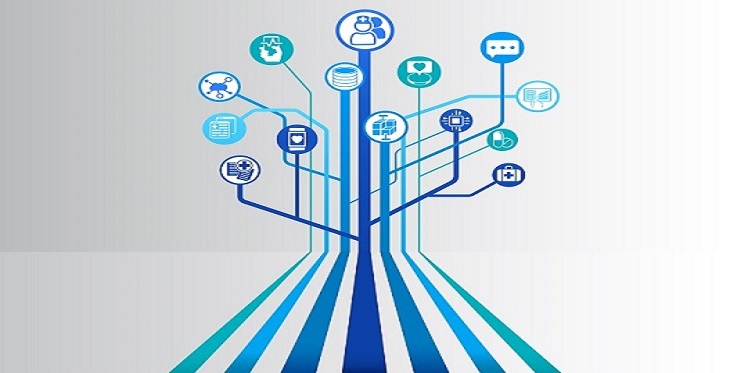 Rural healthcare is suffering, but many communities have yet to swallow the medicine that could make a difference: telemedicine.
Several vectors have led to what the National Rural Health Association estimates is more than 50 rural hospital closures over the past five years, with 12 already closing in 2016 so far. The challenges that rural healthcare face include a high percentage of uninsured and elderly patients, reduced populations, equipment that is not fully utilized, and the lack of lucrative specialty services that help support hospitals financially. There also are the issues of getting patients to rural hospitals in a timely manner due to travel distances, and luring top talent from larger cities.
Telemedicine can address many of these issues if rural communities take the opportunity seriously.
The Institute of Medicine for the National Academies found in 2012 that telemedicine boosts volume, increases the quality of care and shrinks costs by reducing readmissions and emergency department visits that might be avoided. With proper telemedicine use, rural healthcare facilities can serve patients at lower costs and cut down on the time it takes patients to receive care, especially for specialty visits.
Telemedicine can benefit rural healthcare in several ways, including through the use of remote consultations, in-home monitoring, outsourced medical analysis and virtual appointments with medical specialists.
There is huge efficiency increases when rural patients can remotely connect with physicians instead of needing to travel long distances to reach a healthcare facility. Especially for follow-up appointments and simple health concerns, remote consultations can dramatically increase the patient experience at the same time as they cut costs for rural healthcare facilities.
One example of this is the Georgia Partnership for Telehealth, which diagnoses and treats students in the state so they don't need to travel to a clinic for healthcare. The program has replaced more than 350 locations with telemedicine.
In-home monitoring is another area where telemedicine can benefit rural healthcare. Seniors enrolled in the FirstHealth Home Care Chronic Disease model in North Carolina have shown decreased hospitalization compared with traditional healthcare models. Seniors who were previously diagnosed with heart failure, diabetes or COPD are monitored by telehealth technology between periodic home visits from nursing staff, which has improved response times and intervention substantially, according to the program.
Rural hospitals also can benefit from outsourced diagnostic analysis and remote specialist consultations. Staffing diagnosticians can be a challenge for rural hospitals, but mobile imaging centers and lab specimen kiosks that perform collections can be used in conjunction with remote analysis of these specimens in larger cities.
A study of 24 rural hospitals in the Midwest found that telemedicine had an annual economic impact of more than $20,000 per year. In some cases, the impact was as great as $1,300,000. Most of this impact came from lab and pharmacy revenues from collections done locally and analyzed off-site instead of having patients go directly to larger cities for diagnostics.
Further, telemedicine facilitates remote specialist consultations that can take place in rural healthcare facilities instead of at urban hospitals where specialists typically cluster. By having specialist consultations available, rural hospitals smooth the way for doctors practicing in these remote healthcare environments, encouraging more doctors to rural settings.
"Telemedicine fosters a collaboration that reduces the feelings of isolation that physicians may experience when they go to practice in a small town," noted the report, Telemedicine: Changing the Landscape of Rural Physician Practice. "With telemedicine, it's like having one foot in the city but being able to live and practice out in a rural area. It's also reassuring to know that you're on the right track with the treatment plan and are staying current."
Despite these benefits from telemedicine, rural communities are not yet fully embracing the technology. Only one-third of rural hospitals had telemedicine services or were in the process of implementing them, according to analysis performed by the RUPRI Center for Rural Health Analysis.
Part of the reason is poor broadband access in rural environments, which stymies telemedicine effectiveness in the areas where it is most needed. While the advantages of remote consultations are clear, rural hospitals can't leverage telemedicine if their broadband infrastructure won't support it.
"One of the biggest problems with treating patients remotely in rural settings is poor wireless connectivity that hinders reliable video conferencing," says Tony Zhao, CEO of videoconferencing firm, Agora.io.
"With weak connections, video streams for telemedicine are blurry, choppy or just won't work," he noted. "Implementing technology that doesn't rely on the general internet but which relies on an infrastructure that strengthens signals in the most remote areas is crucial."
A second challenge for telemedicine in rural healthcare is reimbursement. Medicare reimbursement is a huge issue for telemedicine, the result of each state having its own standards for Medicaid reimbursement of telemedicine expenses.
Currently there is no standard telemedicine reimbursement system for private payers, either. Some insurance will cover telemedicine, some won't. Sometimes certain telemedicine procedures are covered, others are not.
Until these challenges of connectivity and insurance reimbursement are resolved, the promise of telemedicine in rural healthcare outstrips the reality. Rural hospitals that are struggling have a way to stop the bleeding in the form of telemedicine. But only if they overcome a few obstacles that still stand in the way.