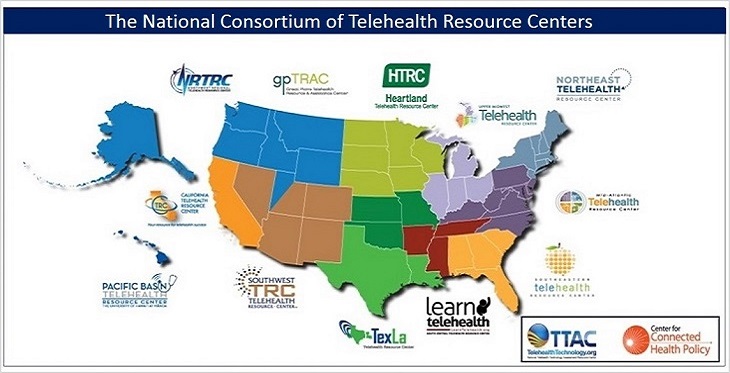 The Telehealth Resource Centers (TRCs) have been in existence for just over 10 years, with the SWTRC for nearly all of that time. In honor of this decade of service to the telehealth community the TRCs released a 10-year report summarizing our group and individual accomplishments and services (available upon request). Periodically it helps to sit back and reflect a bit on what we've accomplished as we chart our course for the next few years.
Some of the data not fully included in that report are worth noting. The TRCs started at different points in time and serve different sized regions, but in recent years have all been up and operating for a solid period of time. Thus we polled each TRC for the period June 2014 – July 2015 to assess what our typical service looks like. During that period, the TRCS provided a very wide range of services as noted in the chart below.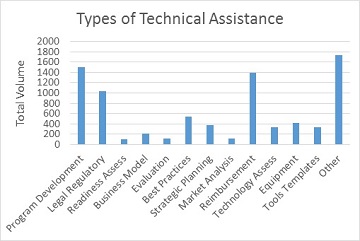 These services are provided in a variety of formats and forms of contact. Over the years the TRCs have not only attended national conferences where we have booths to promote our services and let people know about us, but increasingly each TRC has established a variety of local and regional conferences to promote telemedicine in their own regions. The SWTRC is no exception, developing and hosting for 2 years now the Telemedicine & Telehealth Service Provider Showcase (http://ttspsworld.com/). It will be held again in 2017 in Phoenix, AZ.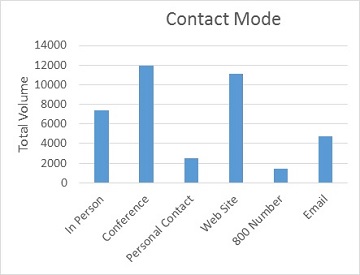 Although many of the TRC activities have much in common, there are also unique aspects that reflect the local geographic and population characteristics of each region. In thinking about the future, again it is useful to pause and remember where we started. The Southwest Telehealth Resource Center (SWTRC) was created in 2009 to advance the effective use of telemedicine throughout the Southwest (AZ, CO, NM, UT, NV). We partner with the Arizona Telemedicine Program (ATP) and the Four Corners Telehealth Consortium (FCTC) who have many years of hands-on experience and expertise in telehealth.

We assist start-up and existing telehealth programs in hospitals, clinics, public health offices, corrections, and private practices serving as a resource regarding technology and other issues affecting telehealth in the Southwest. Our expert staff includes dedicated telemedicine engineers with expertise in telecommunications, networking, room design and technology; business managers familiar with reimbursement, business planning strategies and program management; clinical experts that cover a wide range of specialties and serve as champions for our telehealth in our clinical practice; educators dedicated to telemedicine training events and developing new programs; and researchers with expertise in evaluation, technology assessment, and a variety of other telemedicine perspectives.
One of our core services is training and we co-sponsor dedicated training events on-site at our locations in Phoenix and Tucson and at facilities around the southwest. We have taken our training program "on the road" to such places as Mexico and Alaska; and have expanded into dedicated areas such as telegenetics where we offer attendees the chance to engage, both a patient and counselor, in simulated telemedicine consults while being observed and critiqued by their peers. Recorded versions of our training modules are freely available on-line in English and Spanish. Select modules are available in Navajo, French, Arabic and Mandarin.
We host quarterly webinars and periodic special event webinars on a variety of telehealth and related topics. They are free of charge to attend and are posted on our website for viewing for those that cannot attend live. We contribute to the National TRC webinar series and partner with the Western Region Public Health Training Center to provide webinars on topics that can readily apply to telemedicine applications.
So what lies ahead for the TRCs and the SWTRC in particular? Hopefully a number of years more of service to those of you interested in telemedicine by providing educational materials, advice and support. The nature of telemedicine has changed over the years from something more experimental and fringe, to a mainstream mode of providing improved and efficient healthcare services. Consumer directed on-demand services are becoming pervasive. Yet we still have a lot of work to do in terms of reimbursement, cross-state licensure and integrating telemedicine into the everyday clinical workflow so that it is not something that we need to think about in terms of offering to our patients or figuring how to, but is simply standard operating procedure and one option among many in terms of how we treat patients throughout any healthcare enterprise.