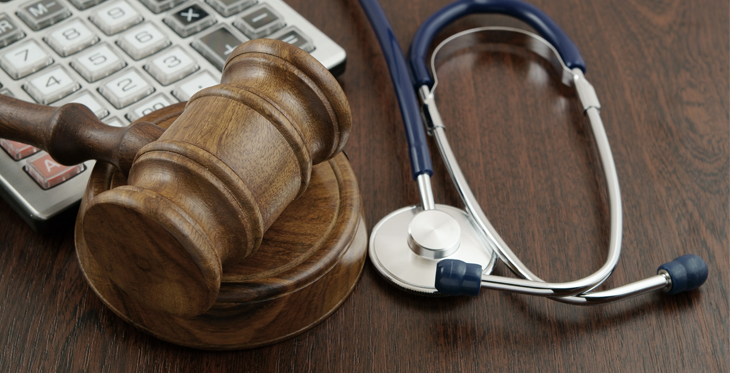 In the beginning…
Using the strictest definition, telemedicine has been around since the '60s. Initially it was medical professionals with a phone and a video screen consulting with one another. Since the users in question were both regulated and overseen by state boards of medicine, this use often didn't require many additional rules or regulations.
Then, the internet was born. Almost immediately, someone decided this would be a great way to semi-legally distribute various prescription pharmaceuticals. In the interest of public safety, state Pharmacy Boards and Boards of Medicine responded by quickly drafting rules around e-prescribing. Shortly thereafter, telemedicine shifted from a provider to provider format and became a provider/patient interaction. These rules, created in the infancy of the digital age to regulate "pill mills," became the first governance of telemedicine as we know it.
Legislation crafted to address specific issues around telemedicine began to surface in the mid-to-late '90s. For example, California's Telemedicine Development Act of 1996 imposed requirements, including explicitly stating that insurance plans were not allowed to require face-to-face contact between a patient and healthcare provider for services delivered by telemedicine.  But California was an outlier.
Most states embarked on regulating telemedicine by addressing licensure. Illinois and Texas - in 1997 and 1999, respectively - passed legislation prohibiting treatment by telemedicine without a state medical license. By 2003, 31 states had enacted legislation related to licensure across state lines,* and as of 2014, 39 states require full medical licensure to practice telemedicine and 9 had a telemedicine-specific license or requirements, according to SearchHealthIT.
Regulation vs. Innovation
Throughout most of the '90s, lack of infrastructure, high costs, and slow internet speeds offered significant barriers to adoption. But technological enhancements from the early 2000s through today and greater access to the internet across all populations have largely mitigated these.
Over the last 15 years or so, it's become monumentally clear that nothing moves as fast as technology. As the rapid advancements in technology have  transitioned  telemedicine from a dream for the future to a real, tangible product, the regulatory environment has not been able to match this rate of growth.
Now, state legislatures, boards of medicine and even the federal government are exhibiting a renewed focus on telemedicine.
Today's Regulatory Watershed
Telemedicine regulation is back on the fast track. The Center for Connected Health Policy (CCHP) states that more than 200 telemedicine bills in 42 states were introduced in 2015. And in the 2016 legislative session, more than 150 telemedicine-related pieces of legislation have been introduced in 44 states, according to an August report from the CCHP.
While these bills may be accurately called "telemedicine regulations," they actually encompass a wide array of services and technologies. As healthcare innovation continues to move forward, "telemedicine" is increasingly referred to as virtual care, a term that better encompasses the diversity of this sector.
Policymakers remain interested in telemedicine as a tool to address some of the growing concerns facing the healthcare industry. The National Conference of State Legislatures' 2015 Telehealth Policy Trends and Considerations report notes that telemedicine "can help achieve the goals of the triple aim—improving care, bettering health and lowering costs—by improving access to appropriate lower-cost services."
With this incentive to act, it's no wonder legislators are working hard to balance the  benefits telemedicine can offer with their mission to  support public safety. More and more, states are drafting legislation that tackles issues like reimbursement and patient safety for telemedicine.
As policymakers move forward with telemedicine regulation, the NCSL offers this advice:                                             
In considering telehealth policies, legislators may want to convene a variety of stakeholders from all sectors and perspectives. Policymakers modifying or creating policies may consider the level of oversight needed to ensure that services are effective in terms of costs and outcomes, and balance those needs with potential unintended consequences or future hurdles as telehealth continues to develop.
Our role as medical professionals and/or telemedicine providers is to engage with policymakers and share our vision for how telemedicine can transform healthcare delivery. It's incumbent on us to offer resources, education and transparency into the quality of care that can be provided by telemedicine.
It is important to craft regulatory policy that reflects the understanding that telemedicine is a tool that will be increasingly used by all clinicians to deliver care and engage their patients. Telemedicine should not be held to a different standard of care—neither higher or lower. Whether health systems, telemedicine companies or policymakers, we all have the same goals: safe, effective care for everyone. And we will achieve that through communication and collaboration.
*Fleisher, Lynn D., and James C. Dechene. Telemedicine and E-health Law. New York: Law Journal, 2008.