To respond to the growing need for intensivist support among many facilities in the mountain west, a new service has been created within the University of Utah Health Care's extensive Telehealth System. When a regional hospital lacks intensivist coverage, their primary ICU attending is out sick, the local pulmonologist goes on vacation, or an expanding community ICU service finds itself short-handed, the University of Utah's TeleICU program is here to help.
The TeleICU program has been implemented for just over a year, with many success stories. Many patients who otherwise may have been transferred to a tertiary center have been able to stay in their community hospitals, near family and support systems, while providing revenue for the local hospital. This virtual intensivist coverage allows our affiliate facilities to function at the top of their skill set, and patients that do require transfer to a larger center can be more rapidly identified.
Founded on the premise of a consultative approach between providers, the attending physicians at University of Utah Medical Center provide 24/7 support for acute consultation, in addition to daily rounding on select patients. With the use of virtual visits, the U of U provider is able to see the care team, the patient, and their family, providing face to face treatment recommendations. Common virtual consultations include clinical diagnostics in multi-system organ failure, acute resuscitation strategies, ventilator management, stabilization of patients prior to transport and the general assessment of patients with the potential for instability.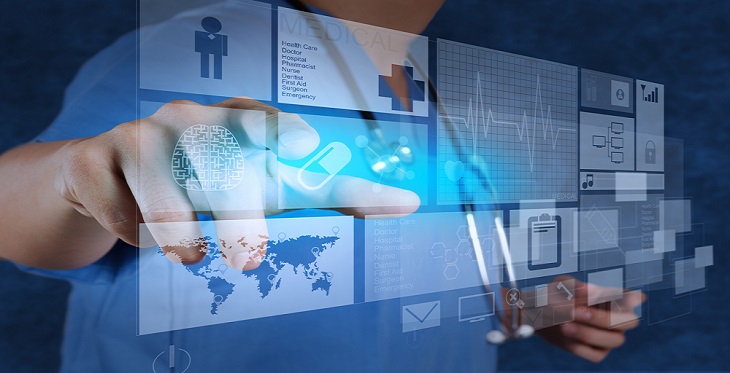 The most utilized feature of our TeleICU service is on-the-spot acute consultations. Acute consultations meet the needs of many unstable patients in our affiliate hospitals. Last year during one such encounter, Dr. Edward Kimball, Intensivist/Medical Director of Telemedicine at UUHC, identified a patient with necrotizing fasciitis. Witnessing the patient's change in condition helped Dr. Kimball partner with the onsite physician to guide the treatment of care. When the local physician determined it was time for transport, the OR and receiving care teams were notified and the transition process was smooth and efficient. This quick action and seamless transition of care saved the patient precious time and resulted in a favorable outcome.
Daily rounding is also a key piece of the Critical Care program and can be performed in several ways. One approach is rounding with a local provider to develop a plan of care for the day and then having that provider implement this plan with local staff. Another approach is in lieu of a local provider, where our virtual intensivist provides a clinical plan directly to the affiliate hospital nursing staff and then follows up with this plan throughout the day. A perfect example occurred on Christmas Day last year, when coverage in one of our affiliate hospitals was limited due to the holidays. The on-call physician at the University of Utah was able to take the time to discuss a delicate Palliative Care decision with the family of a terminally ill patient. Taking the time to listen and discuss options with the family helped them feel comfortable in going forward with a difficult decision. This support was precisely what the local hospital needed on a busy census day and with limited resources.
A unique feature of the UUHC TeleICU program is the offer of ongoing educational opportunities. Between ICU nursing education, brown bag provider lunch discussions and case reviews, the University of Utah is able to share its world-renowned passion for education with affiliate facilities around the region. Jeni Colarusso, RN, recently joined the team as the TeleICU Coordinator. "I am privileged to be a part of this team and work to grow this piece of our Critical Care Program. An integral component of this program is working with our partner facilities to assess their current capacity and target educational offerings that can help them reach their clinical training goals. This in turn works to achieve our goal of raising the clinical capacity of our affiliate hospitals, keeping patients in their home communities with family and local support systems. "
At University of Utah Health Care, Telehealth provides a great medium to further extend the reach of our world-class expertise into the broader region. Our goal is to create a clinically integrated and connected network to care for entire populations throughout the Mountain West. By adding TeleICU services to the list of telemedicine offerings, we can care for a wider range of patients, and support our fellow mountain west partners in new, very meaningful ways.