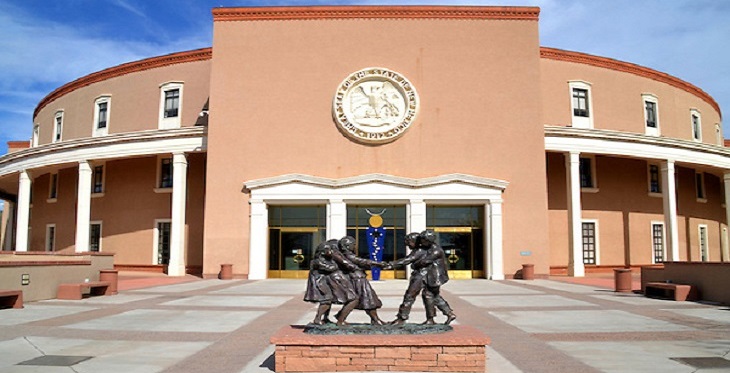 Telehealth is offering improved access to healthcare services across America. Information and communication technologies are now becoming more affordable, easier to use, secure, and applicable to a broad spectrum of healthcare services, providing the right care, at the right time, and the right place. In light of these advances in telehealth, developing new state legislation that facilitates the meaningful use of telehealth is becoming even more important in order to appropriately address barriers and gaps in care to all citizens. Successful legislation should address, at least in part, the Triple Aim: 1) Improve the patient's experience with the health system that is more patient centered, 2) Improve health outcome, community and public health, 3) Decrease costs without sacrificing quality.
In New Mexico, we have experience in developing and passing successful legislation, including a very strong reimbursement parity law that requires healthcare insurers to reimburse for covered benefits that are provided via telemedicine at a level consistent with in-person encounters regardless of the originating site, rural or urban, and includes reimbursement for "Store and Forward" use of telemedicine, signed into law in June 2013 (Senate Bill 69). Medicaid then followed with a similar new rule in 2014. Facilitating appropriate reimbursement for telemedicine services can overcome a significant barrier to adoption by providers.
 Development of legislation requires several important steps if it is to be successfully passed and implemented. Although perhaps obvious, some of those critical steps are outlined below:
Clearly articulate the need for the new legislation, its beneficial impact, and return on investment.
Find a sponsor(s) in the state Senate and/or House of Representatives that is likely to reflect bi-partisan support and will be champions for the legislation
Assist in drafting the actual language for the legislation that uses that state's standard legislature format and in conjunction with legislative analysts or Legislation Bill writers that are familiar with drafting legislation. Consider using other states' successful similar legislation that can serve as a platform for strong legislation customized to your state.
Communicate honestly with your sponsor about potential pitfalls, and possible opposition so they are prepared and avoid being blind-sided.
The legislation is then introduced by the legislative sponsor and assigned a Bill number; House Bill (HB), if the sponsor is in House of Representatives, or Senate Bill (SB), if sponsor is in the Senate.
The Bill is then assigned to at least two committees in the respective House or Senate for public hearings
Many state legislatures prepare a Fiscal Impact Report (FIR). These are made available to the legislators and can influence their perspective about the legislation and decisions/votes in the committee. Make sure you review them and be prepared to respond, particularly if there are points of concern or incorrect interpretation.
During the committee hearings, the legislators on the committee can ask questions, make comments, and suggest amendments which can be voted upon by the committee for any amendments to become officially added to the Bill before being passed on to the next committee or to the floor. The final decision of each committee can be to "Do Pass," "Do Not Pass," or "Tabled" for later decision if any significant changes are required.
Be prepared to be available as a subject matter expert in committee hearings and on the floor of the House and Senate and address questions, comments, and concerns raised by legislators. You will be critical in navigating the legislation and moving it forward effectively and efficiently.
Also be prepared to assist the sponsor in addressing possible amendments to the legislation that are introduced in committee or through negotiations with lobbyists but that don't unduly weaken the legislation and its intent.
If there are duplicate "sister" Bills in both the House and Senate, you must make sure that any amendments to the legislation are made identical and consistent to avoid any confusion and ensure whichever Bill is passed and reaches the governor has the same language. Inconsistent language can delay or even interfere with final signing or passing of the legislation.
Depending upon where the Bill started, House or Senate, if passed in the House or Senate, it then moves to the other body, Senate or House, and again assigned to at least two committees again for public hearings and then to that body's floor for a final vote.
If passed by both the House and Senate, the Bill then moves to the governor for final consideration.
Meet with the governor's health related staff to explain the legislation and address any of the governor's concerns so as to enlist their support. A Bill could be passed by the House and Senate but then vetoed by the governor, if he/she and their staff are not informed in advance and supportive.
Enlist others to call their representatives', senators' office to support the legislation. Numbers often count when support is not obvious or uniform.
If the Bill is fully passed by the House and Senate, also have your supporters call the governor's office to encourage signing the Bill into law.
If successfully passed and then signed into law by the governor, remember to thank all those instrumental in getting the legislation passed and signed into law. Remember you may be coming back for support for other legislation in the future.
The entire process can be arduous and time consuming. But be persistent, knowledgeable, honest, and passionate, keeping your cool and willingness to negotiate when suggested amendments are reasonable and don't negate the intent of the legislation. You can really make a difference in fostering the adoption, meaningful use, and benefits of telehealth through the legislative process!