The benefits of telemedicine and telehealth have been clearly supported over the past 20 years with more than 20,000 research papers published. Telemedicine reduces barriers to care, improves patient access to specialists, helps medical practitioners expand their practice reach, and can realize substantial cost savings for healthcare systems and patients.
As the technology has become more affordable and generic, and states enact parity legislation, the market for commercial telemedicine specialty services is exploding—and this can be a very good thing for healthcare systems, hospitals, clinics, and other organizations facing healthcare provider shortages. But with so many telemedicine service providers out there, the challenge is narrowing down the field to the one that will best fit your organization, your community, and your patients' needs.
To help decision-makers from healthcare organizations and enterprises such as schools, employers, insurers, correctional facilities, and senior living communities find their best-fit telemedicine/telehealth service providers, the Southwest Telehealth Resource Center has teamed up with the Arizona Telemedicine Program to create two national resources: The Telemedicine & Telehealth Service Provider Showcase (SPS) and the Telemedicine & Telehealth Service Provider Directory (SPD).
SPS: A Networking and Learning Forum
The first SPS was  held in October 2014 and was a raging success. "The feedback I received from clinicians who were there was astounding. They truly felt this was a valuable use of their time," said attendee Joel Barthelemy, CEO of GlobalMed. "The information shared was some of the best I've ever encountered." The extremely positive feedback from SPS 2014 led SWTRC and ATP to host SPS 2016, coming June 21-22 in Phoenix, AZ.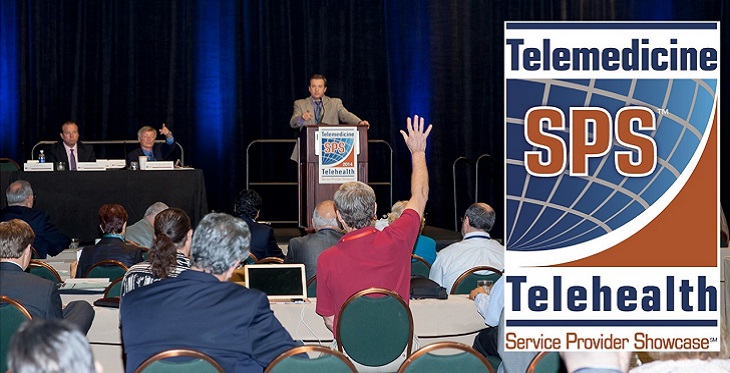 SPS focuses on linking telemedicine and telehealth service provider companies with the organizations that need their services. SPS is about bringing better healthcare to patients, communities, and populations; improving outcomes; and reducing costs. It is about helping hospitals and healthcare systems to thrive through partnerships with telemedicine providers.
SPS will inform and update attendees on the latest trends in clinical telehealth. With a roster of nationally known telemedicine and healthcare innovation experts, SPS 2016 offers a jam-packed schedule covering topics on successful telehealth strategies; succeeding as a service provider; finding the perfect partner and negotiating legal and policy hurdles; and integrating outside service providers into organizations. SPS also showcases a wide range of medical specialty services and supporting technology in an easily navigable expo hall.
Registration for SPS is now open; come and learn about finding the right partner for your needs and how to make your partnership successful.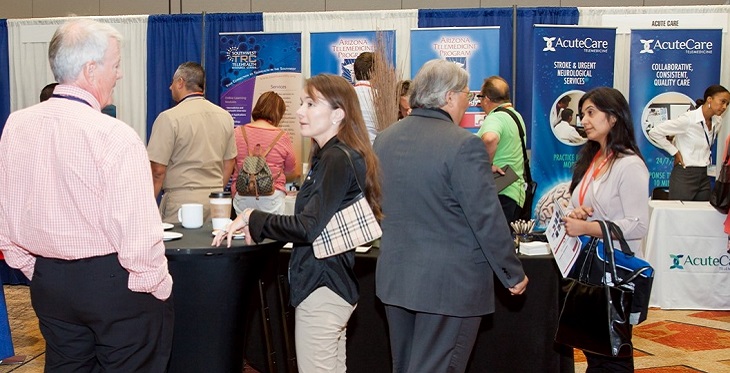 Service Provider Directory: Much More Than a List
SPD is an online directory of telemedicine and telehealth service providers. A public service, it is free for users and is free for companies and programs to list in. The SWTRC and ATP established the directory specifically to help administrators and healthcare providers find their best-fit service provider partners. The interactive website allows you to search by state, tele-services offered, and your organization type.
The directory has 77 companies and programs listed and is continuing to grow. Listings are vetted to ensure the company or program provides clinical services via telehealth technology, rather than providing only the platform or app. Information to help users compare potential partners side by side includes company location, contact information, founding date, number and type of clinical professionals employed, and number of customers. Companies and programs have the option to provide much more detail, such as time to initiate services to a new customer, platform, EHR integration, patient wait times for services, clinical practice guidelines, number of teleconsults performed, recruitment and location of healthcare professionals, payment model, billing services, and minimum requirements, if any, for teleservices volume or hospital size.
By providing this information up front, the directory aims to cut the time administrators spend searching through ads and websites for likely candidates.
If you are searching for telemedicine or telehealth services, start with the directory now and follow up with the networking and guidance SPS 2016 will offer in June.