When it comes to telemedicine, navigating the reimbursement process can be tricky. What rules do you need to follow to ensure you get paid? How do you know your patients are eligible for telemedicine? How does the billing process actually work?
We get these questions all the time at eVisit. While the answers vary a bit depending on which payer you're talking about, it's usually easiest to start with Medicare.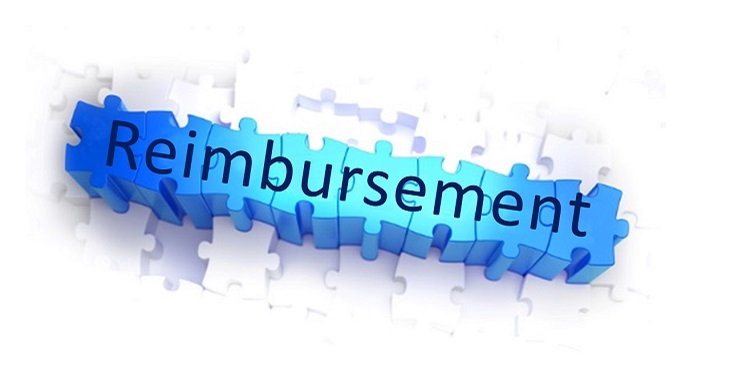 Medicare currently provides coverage for more than 55 million older Americans. Doing telemedicine with your Medicare patients is a huge opportunity to make a difference in their care experience, especially since Medicare patients are the most likely to have multiple chronic health issues and need frequent care.
So how does telemedicine reimbursement through Medicare work? The good news is, since Medicare is a national program, the guidelines for telemedicine are the same no matter what state you're in. That makes things a little easier than navigating reimbursement through Medicaid or private payers.
Here are answers to the top questions we hear about Medicare and telemedicine reimbursement.
Does Medicare reimburse for telemedicine?
Yes! Medicare has covered telemedicine for many years now in order to increase care access to Medicare patients.
What types of telemedicine does Medicare cover?
There are several different kinds of telemedicine, including real-time, store-and-forward, and home monitoring. Currently, Medicare covers real-time, live video telemedicine in all 50 states. Store and forward telemedicine (which involves sharing patient medical data remotely for diagnosis and analysis, and does not require the patient to be present) is actually also covered by Medicare, but not billed as a telemedicine service. CMS advises physicians to bill these services the same way as medical services delivered onsite.
As of 2015, Medicare also now provides some coverage for home monitoring under the new chronic care management CPT code 99490.
Store-and-forward telemedicine services are only covered in Alaska and Hawaii, and home monitoring is not covered at all.
Which Medicare providers can bill for telemedicine?
Only certain healthcare providers can get paid for telemedicine under Medicare. These include Physicians, nurse practitioners, physician assistants, nurse-midwives, clinical nurse specialists, certified nurse anesthetists, clinical psychologists, clinical social workers, and registered dietitians or nutrition professionals.
Keep in mind that if you're a provider not included on this list, you may still be able to practice telemedicine depending on your state medical board recommendations. But under Medicare, you would not be able to bill and get paid for that service.
What is an originating site? And what's a distant site?
If you've been reading up on Medicare and telemedicine at all, you probably noticed the terms "originating site" and "distant site."  Understanding these is very important. The originating site means the location where the Medicare patient is at the time of the telemedicine service. The distant site means where the healthcare provider is at the time of the telemedicine service.
While many of us now think of telemedicine as a secure video conference between a patient at home and a healthcare provider at their office (or home), Medicare hasn't yet caught up to this idea. Traditional Medicare does not yet recognize the patient's home as an eligible originating site.
Traditionally, patients participating in telemedicine would come to a local health center to see their primary care doctor, and that doctor would use a telemedicine system to include a distant specialist in the appointment. Now that telemedicine has expanded well beyond this model, the Medicare rules need some updating.

So, what qualifies as an eligible originating site?
To qualify as an eligible originating site, the location has to meet two conditions:
It has to be located in a Health Professional Shortage Area (HPSA) or a county outside of a Metropolitan Statistical Area (MSA). Check whether an address is in a HPSA with this quick tool. 
It has to be one of the following types of healthcare facilities:
Physician or practitioner office
Hospital
Critical Access Hospitals (CAH)
Rural Health Clinics
Federally Qualified Health Centers
Hospital-based or CAH-based Renal Dialysis Centers (including satellites)
Skilled Nursing Facilities (SNF)
Community Mental Health Centers (CMHC)
 Note: Independent Renal Dialysis Facilities are not eligible originating sites.
What health services can be delivered via telemedicine?
You can find a complete list of the covered CPT and HCPCS codes on this handout from Medicare. See pages 3 and 4.
How do I bill telemedicine?
As long as you've met all the other Medicare guidelines for telemedicine (eligible provider, distant site, originating site), billing is as easy as choosing the appropriate covered CPT code and adding the modifier "GT." The GT modifier tells Medicare that the service was delivered via telemedicine.
How much will I get paid?
You'll get paid the same amount for a telemedicine service as the corresponding in-person service. Just look-up the CPT code on the Medicare physician fee schedule to see the amount.
When will the restrictions on eligible originating site change?
While there's nothing definite yet, legislators proposed the Medicare Telehealth Parity Act of 2015 this past July that would eliminate some of the restrictions on eligible originating sites. The bill would also expand the eligible healthcare providers and medical services. You can stay tuned on policy updates by following us (@eVisit) and the Southwest Telehealth Resource Center (@UA_ATP)!
Does telemedicine reimbursement work differently for traditional Medicare and Medicare Advantage plans?
Yes! All the restrictions and guidelines outlined here apply to traditional Medicare. In contrast, Medicare Advantage plans fall under private payers and have flexibility to cover telemedicine reimbursement as they wish.
In other words, if one of your patients has a Medicare Advantage plan, getting reimbursed for telemedicine will likely be much easier!
To find out what the telemedicine guidelines are for a particular Medicare Advantage plan, call the payer and ask the right questions. You can use our sample telemedicine insurance verification form to note what they'll cover and use that as a permanent record when you're billing later.
Ready to get started billing telemedicine through Medicare? If you have any questions I didn't answer, feel free to contact me at tiafolla@evisit.com.