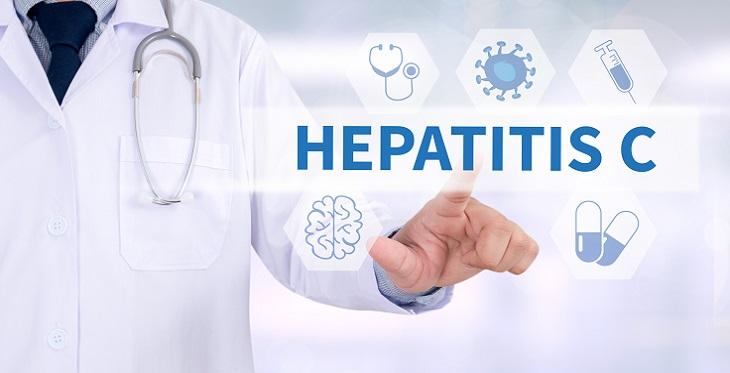 It's tough to believe that almost 10 years ago, we began to realize a substantial cure for hepatitis C was just around the corner. When the ION-3 study results came out about the medication combination sofosbuvir/ledipasvir, there was a tangible sense that we were about to have an achievable cure.
Step forward to the present day. A handful of innovative new treatments have come and gone, leaving us with powerful options including two that can cover all the virus's genotypes in one fell swoop.
Working as part of a collaborative care team with infectious diseases provider Dr. Stephen Klotz and early intervention specialist Krystal Fimbres at the University of Arizona College of Medicine, I am fortunate to help deliver care to multiple state prisons across Arizona via telemedicine. For years, this care primarily focused on the management of HIV. In recent history, this has expanded to include more individuals with a bevy of general infectious diseases. However, the most exciting thing to me has been a recent increase in referrals to our team to provide recommendations in the management of chronic hepatitis C in this population.
This recent uptick brings me back to those early days where interferon and ribavirin were standard care, and enduring the treatment was often a nightmare. For many, that lengthy treatment laden with significant and sometimes life-threatening adverse effects only provided a chance at a cure. This, combined with increased requests for recommendations in treating chronic hepatitis C and recent guideline updates, filled me with a compulsion to write and reflect on how far medicine has come and how it may be able to eradicate this virus through the application of telemedicine.
Many reading this may not be aware but there have been marvelous advances in hepatitis C care that have vastly simplified the workup, treatment, and general prescribing towards this infection. For those in Arizona, the Arizona Health Care Cost Containment System which administers the Medicaid program has lifted prior authorization requirements for the prescribing of hepatitis C therapies in treatment naïve individuals—those who've never received anti-viral treatment—specifically for glecaprevir/pibrentasvir (marketed under the brand name of Mavyret®) and the generic formulation of sofosbuvir/velpatasvir (more widely known by the brand name Epclusa®). Both are pangenotypic agents that can be administered to virtually all patients who are naïve to hepatitis C treatment.
Another major set of changes under the radar for many general practitioners are the simplified recommendations for treating hepatitis C through the American Association for the Study of Liver Diseases guidelines. On their website one can select the treatment-naïve section and link immediately to the simplified recommendations for individuals without cirrhosis or compensated cirrhosis. These guidelines are intended to expedite the treatment of hepatitis C in many of these individuals, and lab monitoring is reduced to eliminate unnecessary diagnostic testing in the face of the powerful pangenotypic agents mentioned above.
As a result, a FIB-4 liver function calculation can quickly be used to determine the likelihood an individual has cirrhosis and sidestep the need for more invasive testing or, in many cases, a potentially costly fibrotest order. The corresponding simplified pages on the website then guide users through all recommended labs to obtain, and additional questions to ask to ensure adequate and effective care is being delivered with the highest possible chances of success. I think one additional surprising fact to many providers is that genotypic testing is typically not required for these simplified treatment populations due to the powerful nature of the recommended agents. This relative ease at which hepatitis C can now be managed by most providers, has opened the door for increased access to care via telemedicine.
Studies do exist that have suggested fantastic results in the treatment of chronic hepatitis C through the employment of telemedicine. One study titled "High Satisfaction with Patient-Centered Telemedicine for Hepatitis C Virus Delivered to Substance Users: A Mixed-Methods Study," by Talal AH, Sofikitou EM, Wang K et al. published last month, treated 344 individuals for chronic hepatitis C using telemedicine. These subjects were recruited through various opioid treatment centers in New York. All 344 subjects completed hepatitis C treatment and submitted surveys evaluating, among other things, their feelings about the telemedicine experience. It was reported that satisfaction with this type of care was equivalent to perceptions about what would have been provided in the doctor's office.
According to a subject quoted in the study, "[telemedicine is] almost better than seeing the doctor once in a blue moon because I'm going to my clinic frequently, so, if a problem arises, I can confront it fast, it wasn't frightening."
Though the authors of this study recognize that larger studies in different venues and populations should be performed to better understand the possible reach of telemedicine in managing hepatitis C, this data proves promising that many individuals appreciated the ease at which this level of care could be provided remotely.
I am genuinely excited to be a part of this extraordinary time in which the management of a potentially devastating illness seen all over the world can now be cured, simply and reliably, in most individuals. I still struggle to remember that this seemingly complex and involved treatment can be safely administered and managed from the comfort of my home using basic technologies that, for many reading this article, are already in their possession.
I hope that this massive step forward in the simplification of and accessibility to hepatitis C treatments and care influences more practitioners to embrace the potential benefits of telemedicine and take part in combatting a disease that was a contributor to the deaths of nearly 15,000 individuals in the United States at last report in 2020.