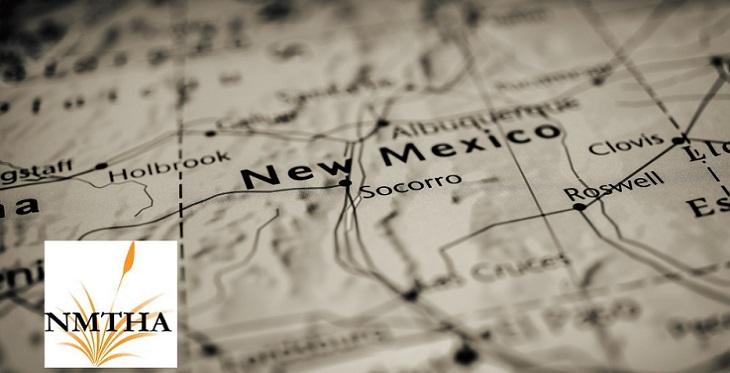 The Southwest Telehealth Resource Center recently connected with Stetson Berg, chair of the New Mexico Telehealth Alliance, to ask about his organization's priorities for 2023, and the future of telemedicine in New Mexico. Berg became active with the New Mexico Telehealth Alliance in 2019 when he became administrator of telemedicine for the University of New Mexico. In spring 2022, he became chair. The organization's mission the past 20 years has focused on policy, creating and moving bills through the state legislature that helped ensure that telemedicine could be delivered in New Mexico from patient visit to remote monitoring. "Even phone calls are considered included under our bill that was passed back in 2019, even before the pandemic, and the first version of that was passed in 2013," Berg said. "There's been a long history of advocacy with the New Mexico Telehealth Alliance."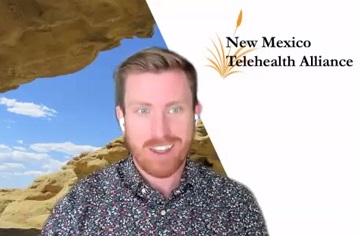 What is the New Mexico Telehealth Alliance focused on for 2023?

Historically the New Mexico Telehealth Alliance has been focused primarily on policy. And something that we decided in 2022 was telemedicine absolutely needs more than just policy moving forward in New Mexico. There are so many other barriers that we encounter that just working on a policy is not going to fix the issues. So we revamped the New Mexico Telehealth Alliance vision to be 'Through the efforts of the NMTHA's work on policy, quality, and equitable access to telehealth services, New Mexicans will be able to get the care they need when they need it.'

For us that's not only working on policy, but for example, what does a quality telemedicine consult look like? One of the things we put together with the director of telemedicine for the University of New Mexico was a video on how to do a 14-organ system assessment remotely via telemedicine and a deep dive into some of the organs like the brain and your digestive system. We wanted to make sure that there was some access to quality right there on our site and what we could do to advance that. What does a survey for telemedicine look like that's different than an in-person survey.

What kind of barriers to health care and telemedicine currently face New Mexico?

New Mexico is a frontier state. So not only do we have rural areas, but frontier areas. During the pandemic we heard things like, 'I don't know how you expect me to wash my hands to prevent this. We don't have running water, electricity, let alone cell service or Internet service or the technology to connect into that. We've still got to drive into town.' That's why we are excited to work with Kelly Schlegel, the new director of New Mexico's Office of Broadband Access and Expansion to try to make sure that at least there's accurate assessments of what those communities have and don't so we can get appropriate funding.

What are the current broadband challenges and what changes will you see going into 2024?

When you have some of these rural facilities, the health system, the library, and the school are literally next to each other, but they can't share their Internet infrastructure. When you apply for FCC funding and you get approval to get Internet to a rural facility, like a health clinic, a library or a school, you can't piggyback off of that and get Internet to the rest of the town or area. They don't play nice together - the federal agencies - for those things. So that's something that we've brought to our senator's attention. As an issue through the FCC and the funding is just the inability to leverage those because you may run 10 lines to the school that you got approved for, but you don't need all of those. The health system right next door does or across the street. That's one example of a problem you can't really leverage that with the way the rules are currently written. We like what we see from Schlegel's office right now. She's identified nearby hubs on the map that can be piggybacked off each other. That would allow broadband to more areas of the state for a much cheaper price than they previously thought. They're really trying to leverage those data hubs that already exist today.

What other challenges are you keeping an eye on right now?

The end of the Public Health Emergency. I know everyone around the country and in the Southwest is looking closely at that. We know that it's going to impact most of the state. Really. A lot of people don't realize we have double the Medicaid population of Mississippi, which is the second leading state in Medicaid individuals. New Mexico has about 70% of everyone living here on Medicaid or Medicare. So the federal rules will really make or break telemedicine in New Mexico. Regardless of how wonderful our laws are, we had some of the most progressive and liberal telemedicine laws before the pandemic, it only applied to 20 to 30 percent of the people that live here. When it comes to equity of care and ethics, how we go about ending the Public Health Emergency and how we deliver telemedicine will get a little fuzzy.

If the way telemedicine is currently delivered ends, a lot of lives will be impacted. Let's say people call a telemedicine service and they ask about insurance. If you don't have a certain insurance, you may have to drive four hours to Albuquerque to see a provider, while your next-door neighbor could see someone out of their home based off the insurance they carry. It all depends on what the federal government does with telemedicine access and billing.